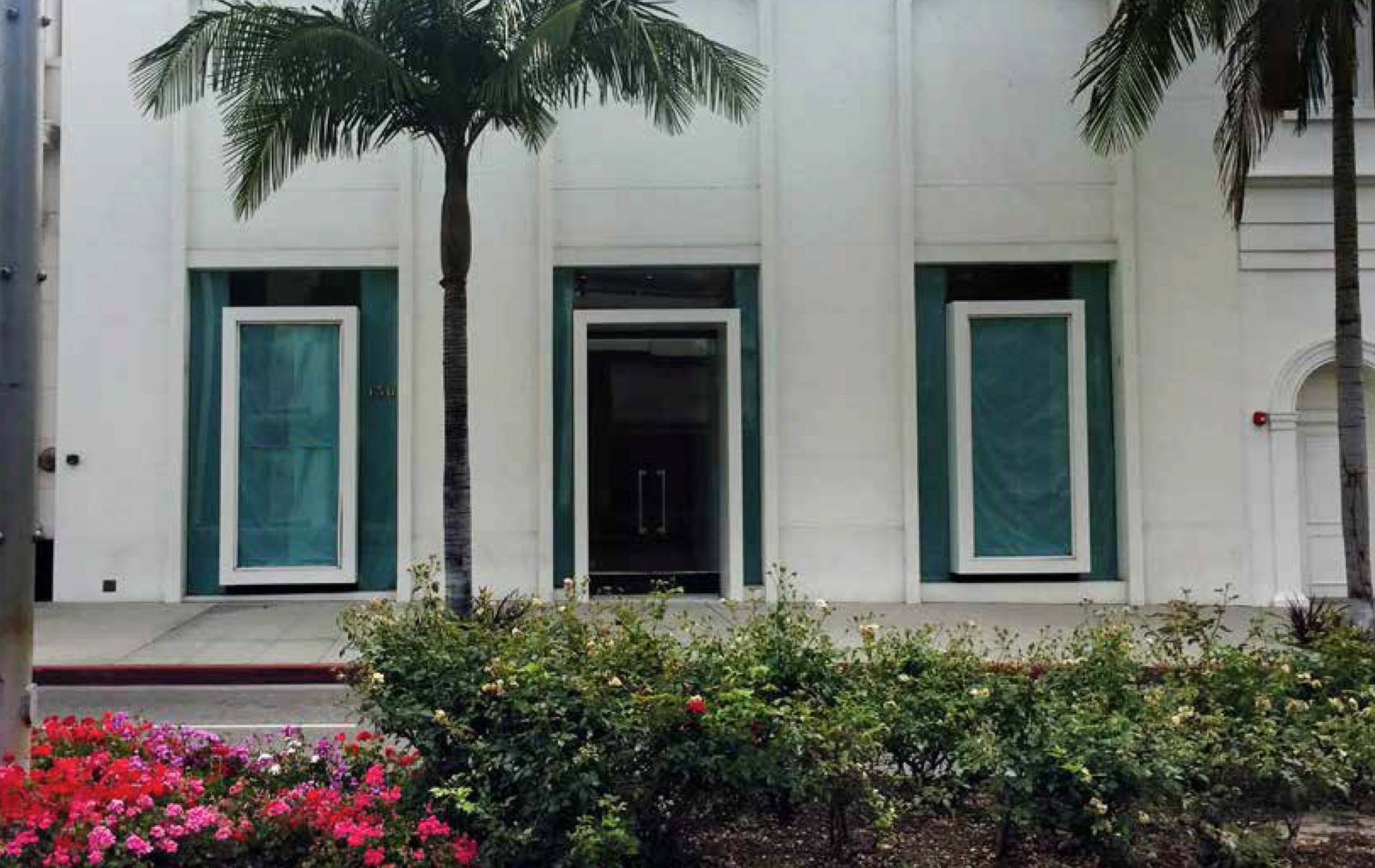 Press Release
Thursday, March 29, 2018
Prime Rodeo Drive Property Sells Twice In 24 Hours For Double Purchase Price
FOR IMMEDIATE RELEASE
BEVERLY HILLS, CA (March 28, 2018) – Palm Beach, FL-based Sterling Organization closed today on the $110 million sale of a 7,634 square foot parcel at 456 N. Rodeo Drive in Beverly Hills, CA. The Rodeo Drive property includes a 6,200 square foot building and is located between Santa Monica Boulevard and Brighton Way in the heart of the "Golden Triangle," one of the country's most desirable locations for luxury retail. The purchaser of the property was a subsidiary of Paris-based, multinational conglomerate LVMH. The sale comes only one day after Sterling closed on the purchase of the property from The Karl B. Schurz Trust (Schurz Trust) for $55 million.
Sterling's control and subsequent acquisition of the property resulted from a highly structured, off-market transaction, which was first made public through the recording of a long-term ground lease with rights to purchase on October 26, 2017. Negotiations began in July, 2017 between Jonathan Mendis, Sterling's Senior Vice President of Investments for the Western United States, Brian D. Kosoy, Sterling's President and Chief Executive Officer, and the trustee for Schurz Trust. The months of negotiations culminated in the October 2017 ground lease execution.
LVMH was approached by an intermediary to lease space at the property, but the company alternatively expressed an immediate interest in acquiring it on an off-market basis. Today's sale transferred the 456 N. Rodeo Drive property to the luxury goods behemoth for approximately $17,750 per square foot The series of transactions over the last two days resulted in a net gain of approximately $55 million for Sterling Organization and its institutional investor partners in its Sterling Value Add Partners II fund.
Rodeo Drive rents per sq. ft. rank among the highest in the nation, ranging today from $500 to $800 per square foot. The street features luxury retailers including Louis Vuitton, Chanel, Celine, Hermes, Ralph Lauren, Hugo Boss, Vera Wang, Salvatore Ferragamo, Versace, Tiffany & Co., Gucci, Cartier, Fendi, Givenchy, Loro Piana,Rimowa, Prada and Burberry.
"In New York, luxury retailers have plenty of viable options where they can locate," said Kosoy. "On the west coast, it's all about those three, high-value blocks of Rodeo Drive where the world's premier luxury brands must have a presence by planting their flag. As a result, when a circumstance presents itself to acquire a Rodeo Drive property, you aggressively pursue it, regardless of the complications involved in getting a deal done. This was a win-win-win for all three parties involved with each securing what they desired. The deal round-tripped a lot faster than we projected, and we are extremely pleased with the exceptional financial results we were able to provide to our investor partners."
Sterling Organization is a vertically integrated private equity real estate firm that provides exceptional risk-adjusted returns to its partners, in both relative and absolute terms. The company's national platform is focused on investing in value-add retail real estate assets and stabilized/core grocery-anchored shopping centers in major markets across the United States in partnership with the highest quality institutional investors. The firm is headquartered Palm Beach, FL with offices in Atlanta, Washington, D.C., New York City, Chicago, and Los Angeles.
###
Media Contact:
Dana Verhelst, 561-868-2664 or dverhelst@sterlingorganization.com