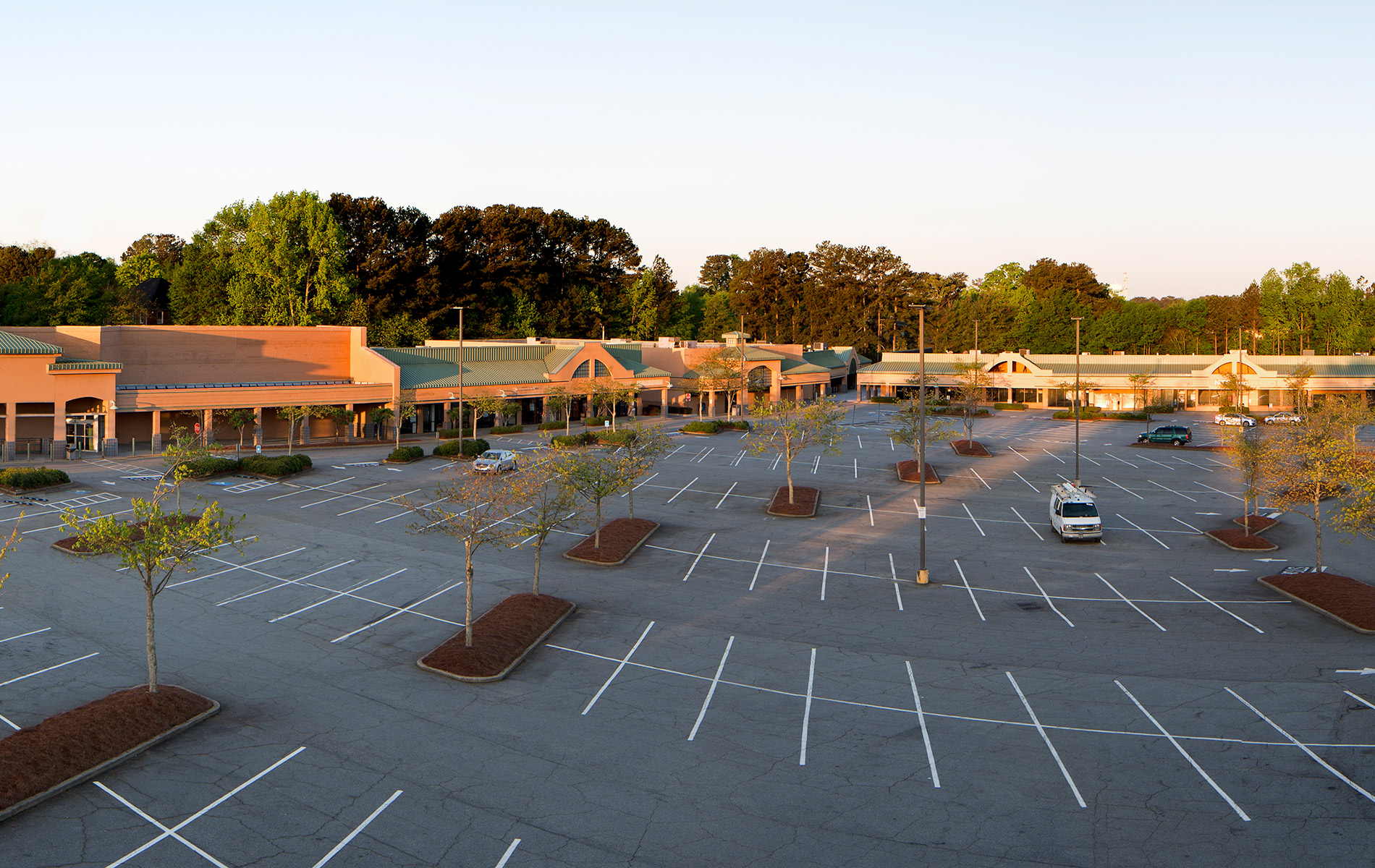 Press Release
Wednesday, October 1, 2014
Sterling Organization Acquires 145,082 SF Roswell Village Shopping Center in Atlanta
FOR IMMEDIATE RELEASE
October 1, 2014 – PALM BEACH, FL – Sterling Organization, a vertically integrated private equity real estate investment firm headquartered in Palm Beach, FL, has announced the acquisition of Roswell Village Shopping Center in Roswell, GA, an affluent suburb of Atlanta. The property was purchased via the firm's institutional fund Sterling Value Add Partners II, LP, for a purchase price of $10.55 million in an off-market transaction.
Roswell Village Shopping Center is a 145,082-square-foot shopping center located at the busy southwest corner of Highway 9 and Holcomb Bridge Road, approximately 20 miles north of downtown Atlanta. National tenants at the center include Goodyear, Pizza Hut, Jersey Mike's Subs and Curves. The physical occupancy of the center is currently 31%.
"We are optimistic about the opportunity to re-establish this property as a busy, vibrant and performing shopping center," said Brian Kosoy, Managing Principal, President and CEO of Sterling Organization. "The property represents a good opportunity as the first investment in our current value-add fund. We are prepared to be patient and are committed to doing the heavy lifting and hard work necessary to revitalize this long languishing asset. We are confident that better days lay ahead for Roswell Village Shopping Center."
"As a longtime Atlanta resident and local real estate professional, I have felt for almost a decade that this property was one of the better repositioning or redevelopment opportunities in the city," said Rob Morris, Regional Director of Sterling Organization who is based in Atlanta. "I am excited to have the opportunity and capital necessary to make it happen."
Roswell Village Shopping Center was originally developed in 1973. Approximately 75,000 people live within a 3-mile radius of the property, where the average household income is more than $82,000. Over 100,000 cars drive by the shopping center daily.
# # #
About Sterling Organization
Sterling Organization is a vertically integrated private equity real estate firm that has an established track record of providing exceptional risk-adjusted returns to its partners, in both relative and absolute terms. The company is focused on investing in value-add retail real estate assets and stabilized/core grocery-anchored shopping centers in major markets across the United States on behalf of Sterling's principals in partnership with the highest quality institutional investors. Sterling Organization is headquartered in Palm Beach, Florida, with additional offices strategically located throughout the U.S. For more information, please visit www.sterlingorganization.com.
Contact
Lauren Burford
Vice President, Marketing
561-835-1810