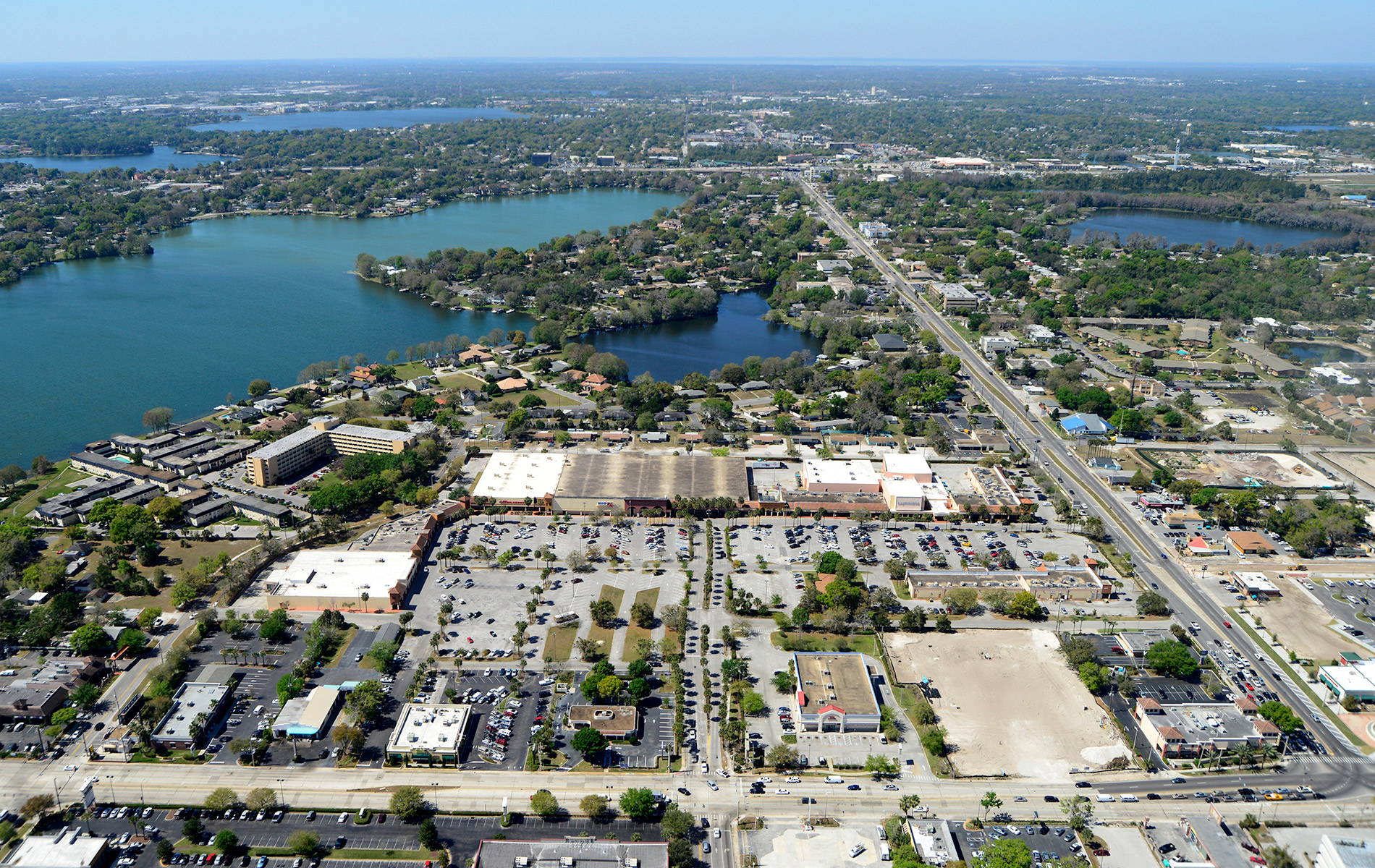 Press Release
Thursday, February 28, 2013
Sterling Organization Acquires 258,885 Sq.Ft. Center of Winter Park for $27.65 Million
FOR IMMEDIATE RELEASE
PALM BEACH, FL – Sterling Organization, a privately owned retail real estate investment and services company headquartered in Palm Beach, FL, has announced the acquisition of Center of Winter Park, a 258,885-square-foot power center located in Winter Park (Orlando), FL. The property was purchased via the company's institutional fund Sterling Value Add Partners, LP, for $27.65 million from Tequesta, FL-based Main Street in an off-market transaction.
Center of Winter Park is situated on 22.42 acres at the southwest corner of Lee Road and Orlando Avenue, just 4.5 miles from downtown Orlando. The property was originally developed in 1964 and has gone through several renovations and expansions. The power center is currently 94% leased and is anchored by Kmart, Michaels, Office Depot, and LA Fitness, which together total 190,971 square feet or 74% of the property's leasable space. Other national retailers include Dollar Tree, Payless ShoeSource, Sally Beauty, RadioShack, GNC, Scottrade, The UPS Store, H&R Block and Olive Garden. The population within a three-mile radius of the center is 74,324 with an average household income of $69,846. Over 67,500 cars travel by the center per day.
"We are pleased to be adding another excellent property to our value-add Fund portfolio," said Brian Kosoy, President and CEO of Sterling Organization. "The Center of Winter Park represented a rare opportunity to acquire an asset with tremendous real estate fundamentals where we believe a significant redevelopment opportunity will present itself."
# # #
About Sterling Organization
Sterling Organization is a vertically integrated private equity real estate firm that has an established track record of providing exceptional risk-adjusted returns to its partners, in both relative and absolute terms. The company is focused on investing in value-add anchored retail real estate assets in select major U.S. markets on behalf of Sterling's principals in partnership with the highest quality institutional and high net worth investors. Sterling Organization is headquartered in Palm Beach, Florida.