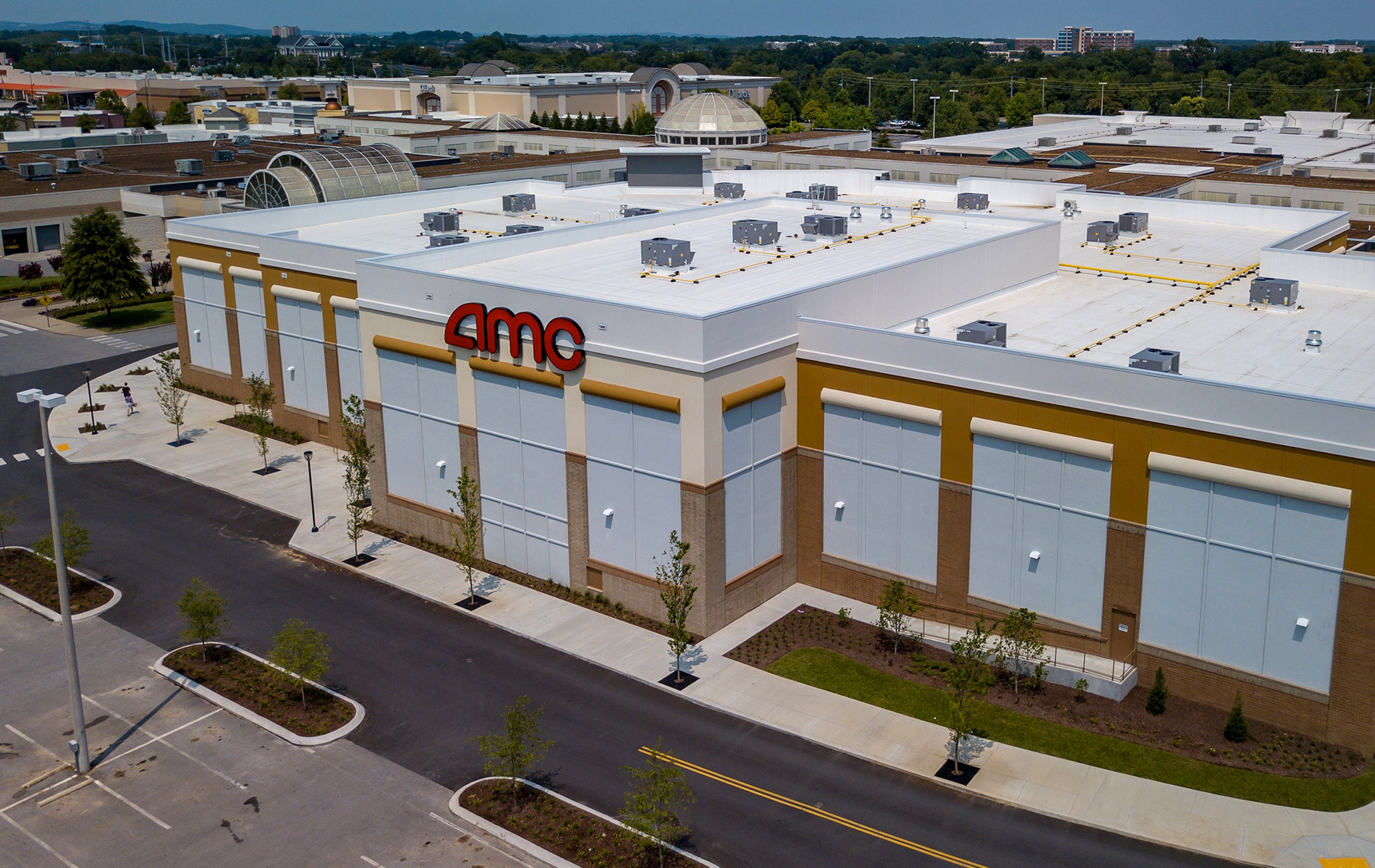 Press Release
Thursday, June 16, 2016
Carmike Cinemas Signs Lease Agreement for New Movie Theater at Stones River Mall in Nashville MSA
FOR IMMEDIATE RELEASE
June 16, 2016 – PALM BEACH, FL – Sterling Organization, a vertically integrated private equity real estate investment firm headquartered in Palm Beach, FL, is pleased to announce that it has signed a lease agreement with Carmike Cinemas (NASDAQ: CKEC), a leading entertainment, digital cinema and 3-D motion picture exhibitor, to develop a new 9-screen, 47,000-square-foot movie theater at Stones River Mall in Murfreesboro, TN.  The Ovation Cinema Grill, Carmike's premium full-service cinematic dining concept, will feature seat-side food and beverage service. Each auditorium will include plush, luxury electronic high-back recliners with reserved seating.
The theater will also include the area's only premium large screen format auditorium, Carmike's critically acclaimed BigD. This immersive sight and sound experience features a massive 70-foot wide, wall-to-wall and floor-to-ceiling screen.
In order to accommodate the new theater, the mall's food court and retail space currently occupied by Books-A-Million will be demolished. Books-A-Million will be relocated into the space formerly occupied by Hancock Fabrics. Construction is expected to commence in the first quarter of 2017, and the movie theater is anticipated to open in the fall of 2017. Carmike Cinemas currently operates 276 theaters in 41 states nationwide and this will be its 23rd location in Tennessee.
"Carmike Cinemas is going to be the perfect complement to the mall," says Greg Moross, Principal and Chief Operating Officer of Sterling Organization. "Adding this entertainment component to Stones River Mall will drive significant foot traffic to its existing businesses."
"We are excited to be introducing our Ovation Cinema Grill concept to this important market," says David Passman, President and CEO of Carmike Cinemas. "We believe the combination of this unparalleled dining experience with our BigD auditorium will provide an experience unlike any other in the area."
Stones River Mall is a 594,588-square-foot enclosed regional mall with an outdoor lifestyle component located in Murfreesboro's primary retail node on Old Fort Parkway (State Route 96), just east of Interstate 24 and three miles west of Middle Tennessee State University, the largest undergraduate university in the state. It was originally developed in 1992 and was most recently renovated in 2008. Sterling Organization's institutional fund Sterling Value Add Partners II, LP, acquired the property in March 2015 for $42 million.
Stones River Mall is anchored by department stores Dillard's, Sears and J.C. Penney, which are complemented by a diverse mix of national retailers including Victoria's Secret, Aeropostale, Finish Line, PacSun, Bath & Body Works, Shoe Carnival, Versona, and Hibbett Sports. Restaurants include Chuck E. Cheese's, T.G.I. Fridays, Olive Garden and Buffalo Wild Wings. The mall and its outparcels will remain open during construction.
# # #
About Carmike Cinemas
Carmike Cinemas, Inc. is a U.S. leader in digital cinema, 3-D cinema deployments and alternative programming and is one of the nation's largest motion picture exhibitors. Carmike has 276 theatres with 2,954 screens in 41 states. The circuit includes 55 premium large format (PLF) auditoriums featuring state-of-the-art technology and luxurious seating, including 32 "BigDs," 21 IMAX auditoriums and two MuviXL screens. As "America's Hometown Theatre Chain" Carmike's primary focus is mid-sized communities. Visit www.carmike.com for exact showtimes and to purchase tickets.
About Sterling Organization
Sterling Organization is a vertically integrated private equity real estate firm that has an established track record of providing exceptional risk-adjusted returns to its partners, in both relative and absolute terms. The company is focused on investing in value-add retail real estate assets and stabilized/core grocery-anchored shopping centers in major markets across the United States on behalf of Sterling's principals in partnership with the highest quality institutional investors. Sterling Organization is headquartered in Palm Beach, Florida. For more information, please visit www.sterlingorganization.com.
Contacts:
Sterling Organization:
Dana Verhelst, 561-868-2664 or dverhelst@sterlingorganization.com
Carmike Cinemas:
Gina McKenzie, (404) 557-8760, gina@gempr.biz