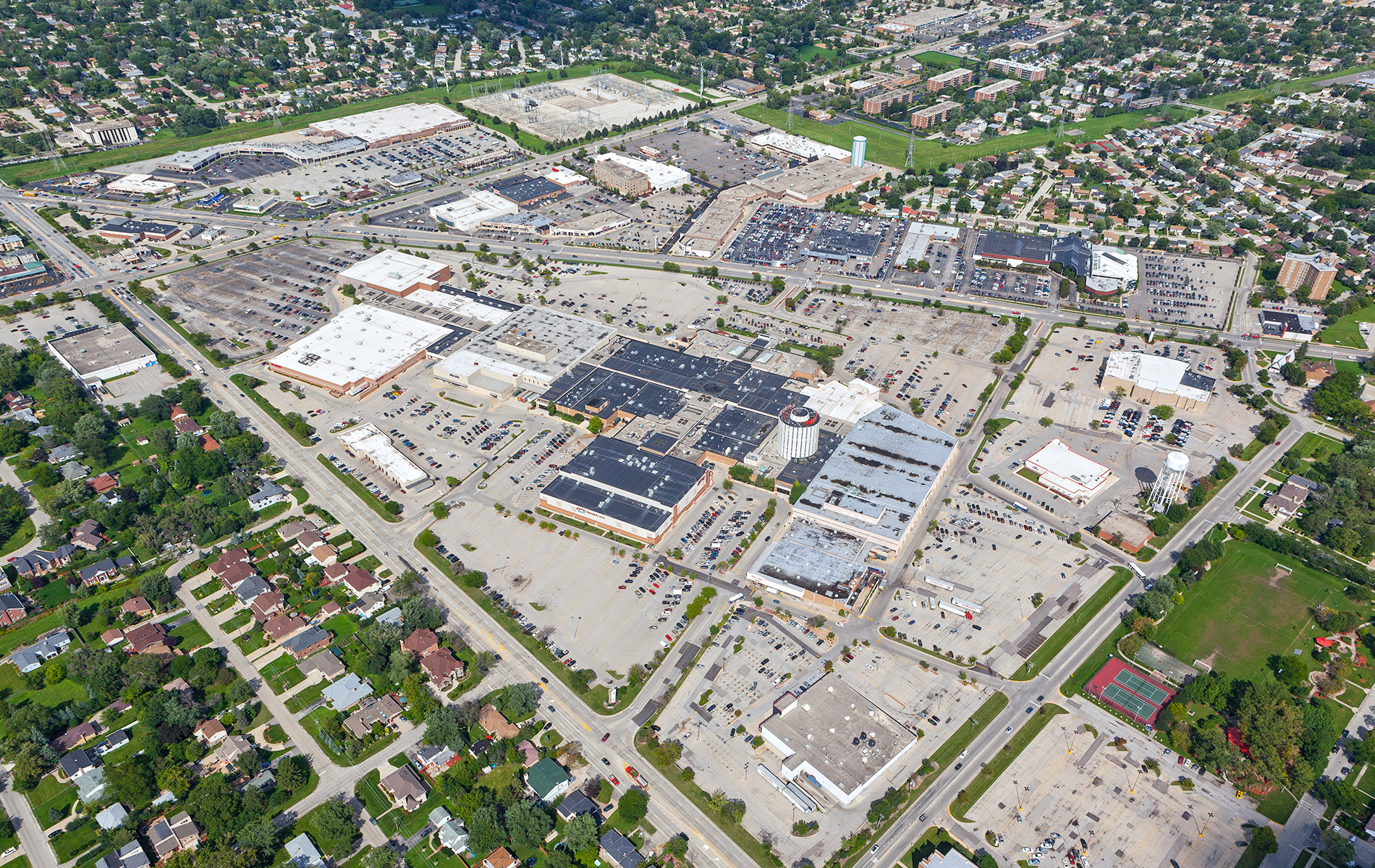 Press Release
Tuesday, August 19, 2014
Sterling Organization Acquires 912,382 SF Golf Mill Shopping Center in Chicago
FOR IMMEDIATE RELEASE
PALM BEACH, FL – Sterling Organization, a vertically integrated private equity real estate investment firm headquartered in Palm Beach, FL, has announced the acquisition of 912,382 square feet of the 1.1 million-square-foot Golf Mill Shopping Center in Niles, IL, a suburb of Chicago. The property was purchased via the firm's institutional fund Sterling Value Add Partners, LP, for a total purchase price of $60 million from the family that originally developed the shopping center over 50 years ago.
Golf Mill Shopping Center is a regional retail power center with both a grocery and a small enclosed mall component, anchoring a critical mass of the 2.4 million square feet of retail in Niles. It is situated on approximately 80 acres of land on the south side of Golf Road bounded by Milwaukee and Greenwood Avenues. The center is anchored by Target, Kohl's, AMC Theaters, Ross Dress for Less, J.C. Penney, Sears, XSport Fitness, Shop-N-Save, GFS Marketplace and Value City Furniture and is currently 96% occupied. A nine-story medical/professional building was also included in the transaction.
"We are pleased to expand our owned portfolio in Chicago with the addition of Golf Mill Shopping Center," said Brian Kosoy, Managing Principal and CEO of Sterling Organization. "Our team is committed to finding ways to add both economic value to the asset and social value to the community this shopping center serves. Golf Mill has all of the ingredients we pursue in value-add retail investment opportunities: a dense infill location with excellent real estate fundamentals, tenants paying below-market rents and what we believe are fixable complexities. It is now our responsibility to proactively re-establish Golf Mill's position as an iconic and dominant property in the near northwest suburbs of Chicago."
"As a native Chicagoan, I am well aware that Golf Mill has a lot of history," said Michael Horne, Regional Director for Sterling Organization's Oak Brook, IL, office. "I am excited to have the opportunity to lead Sterling's local effort to revitalize and reposition this important property. On behalf of the entire Sterling Organization team, I want to recognize and thank George Good and his team at CBRE for shepherding to close what was a very intricate transaction."
Golf Mill Shopping Center was originally developed in 1957 as an open-air, mixed use project containing office, retail and entertainment venues. In 1986, Golf Mill underwent a major renovation to enclose a portion of the center and a food court was added. In 1988, Target was built on the north side of the property near Kohl's, followed by Value City Furniture in 2005 and AMC Theaters in 2006. Today, almost 350,000 people live within a 5-mile radius of the property, where the average household income is more than $85,000.
# # #
About Sterling Organization
Sterling Organization is a vertically integrated private equity real estate firm that has an established track record of providing exceptional risk-adjusted returns to its partners, in both relative and absolute terms. The company is focused on investing in value-add retail real estate assets and stabilized/core grocery-anchored shopping centers in major markets across the United States on behalf of Sterling's principals in partnership with the highest quality institutional investors. Sterling Organization is headquartered in Palm Beach, Florida.
Media Inquiries
Dana Verhelst, 561-868-2664 or dverhelst@sterlingorganization.com