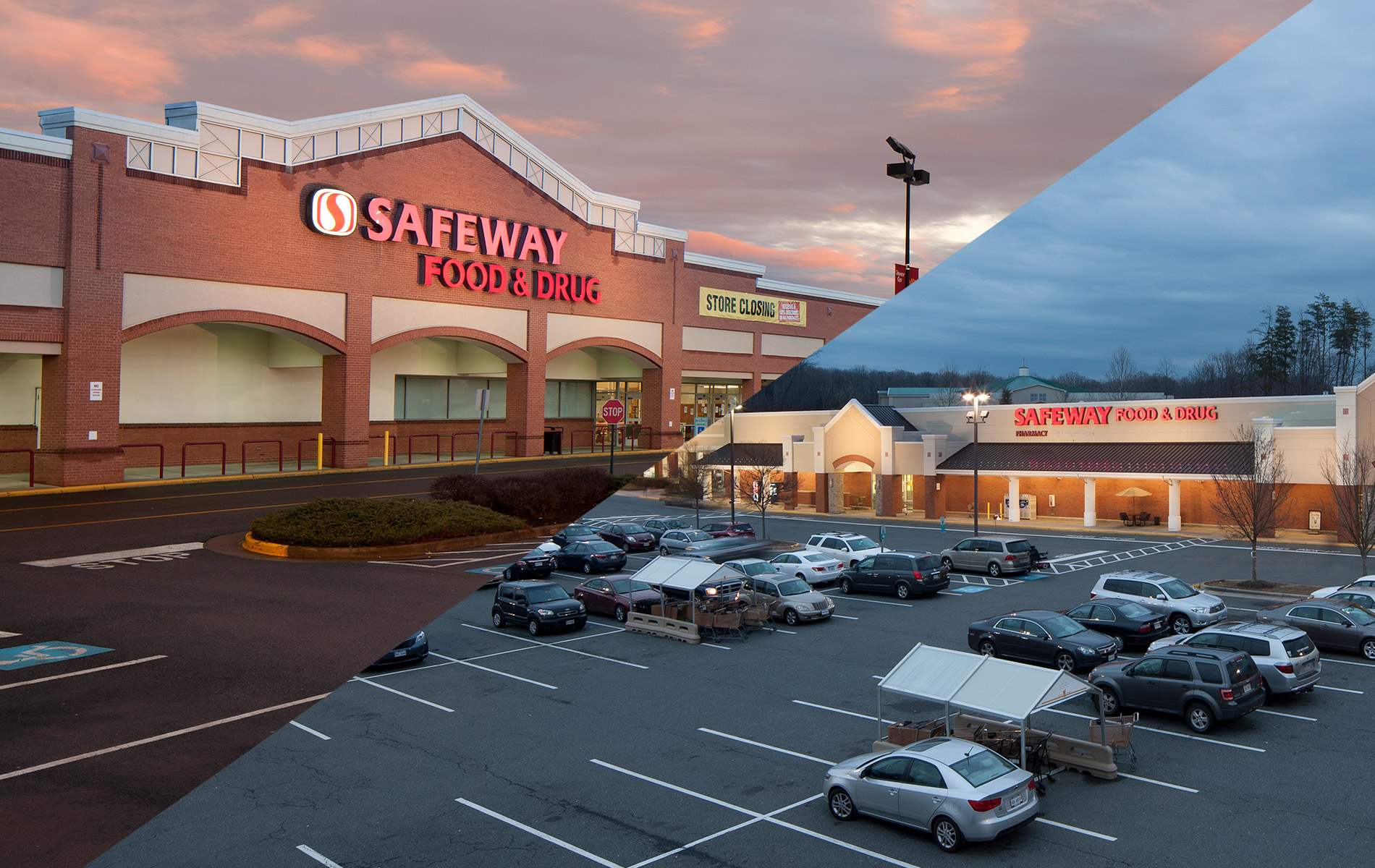 Press Release
Monday, November 18, 2013
Sterling Organization Acquires Portfolio of Two Grocery Anchored Centers Totaling 261,352 SF in Washington, D.C. MSA
FOR IMMEDIATE RELEASE
November 18, 2013 – PALM BEACH, FL – Sterling Organization, a vertically integrated privately owned retail real estate investment and services company headquartered in Palm Beach, FL, has announced the acquisition of a two-property grocery-anchored portfolio totaling 261,352 square feet in the Washington, D.C. MSA. The portfolio, which is located in Northern Virginia's Prince William County, was purchased via the company's institutional fund Sterling Value Add Partners, LP, for $40 million from Jacksonville, FL-based Regency Centers in an off-market transaction.
The two grocery-anchored shopping centers in the portfolio, Market at Opitz Crossing and Cheshire Station, are located about 4 miles apart from one another and approximately 20 miles southwest of Washington, D.C. in a densely populated area where the average household income in a three-mile radius exceeds $100,000. Market at Opitz Crossing is 155,758 square feet and is situated at the intersection of Jefferson Davis Highway (US-1) and Opitz Boulevard in Woodbridge, VA. Cheshire Station is 105,594 square feet and is located in the heart of Dale City, VA, at the intersection of Minnieville Road and Dale Boulevard. Anchored by PriceRite and Safeway respectively, the centers also house national retailers Petco, Starbucks, BB&T, Capital One, Advance Auto Parts, RadioShack, AutoZone, Sherwin Williams, GNC, and Hair Cuttery. The portfolio is currently 86% occupied.
"We are pleased to have closed on the purchase of this portfolio which is located in one of the strongest markets in the country. The combination of solid cash flow with the ability to add value fits perfectly into what we are trying to achieve through our current institutional fund," said Brian Kosoy, President and CEO of Sterling Organization. "The professionalism and willingness of Regency's team to work through what was ultimately a more complicated transaction than originally anticipated can't go unmentioned. We are hopeful that this is the first of many transactions with the good folks at Regency."
# # #
About Sterling Organization
Sterling Organization is a vertically integrated private equity real estate firm that has an established track record of providing exceptional risk-adjusted returns to its partners, in both relative and absolute terms. The company is focused on investing in value-add anchored retail real estate assets in select major U.S. markets on behalf of Sterling's principals in partnership with the highest quality institutional and high net worth investors. Sterling Organization is headquartered in Palm Beach, Florida. For more information, please visit www.sterlingorganization.com.
Media Contact:
Dana Verhelst, 561-868-2664 or dverhelst@sterlingorganization.com