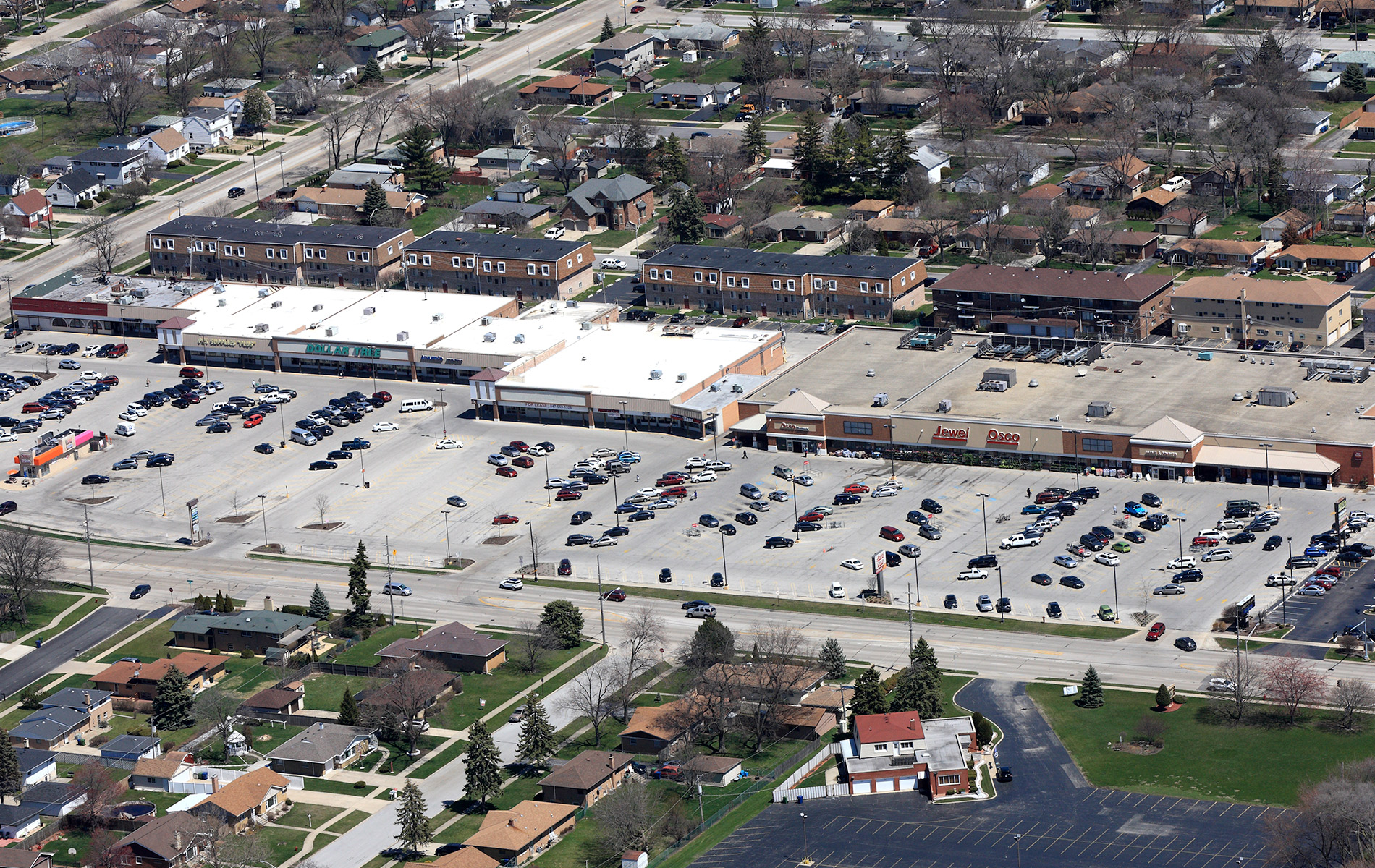 Press Release
Thursday, July 26, 2018
Sterling Organization Consolidates 137,379 SF Shopping Center in Chicago MSA with $7.7 Million Follow-on Acquisition
FOR IMMEDIATE RELEASE
July 26, 2018 – PALM BEACH, FL – Sterling Organization, a vertically integrated private equity real estate investment firm, has announced the successful consolidation of ownership of a 137,379-square-foot, Jewel-Osco anchored shopping center, State Road Plaza, in the southwest Chicago suburb of Oak Lawn, IL. The follow-on acquisition of 54,119 square feet for $7.7 million took place just three months after Sterling acquired the southern, 83,260-square-foot portion of the property in April 2018 for $7.2 million. Both portions were acquired via the firm's institutional private equity fund Sterling United Properties I ("SUP I"), which focuses on investing in stabilized grocery-anchored shopping centers.
Located at the intersection of S. Ridgeland Avenue and W. 87thStreet in Oak Lawn, State Road Plaza is anchored by the high-volume, 64,684-square-foot Jewel-Osco grocery store as well as junior anchors Dollar Tree and Pet Supplies Plus. Approximately 150,000 people live within a three-mile radius of the property and average household incomes exceed $71,000. Additional retailers include a Dunkin' Donuts/Baskin Robbins outparcel as well as GameStop, Weight Watchers, Kumon, State Farm Insurance and Marquette Bank. The consolidated shopping center is currently 90% occupied.
"Through SUP I, we target properties with excellent real estate fundamentals in dense locations within major markets anchored by market-leading grocers which we believe will provide long term, stable and durable cash flow to our investor partners," said Ed Senenman, Senior Managing Director of Investments and Portfolio Management for Sterling Organization. "While this investment should achieve our primary goals, the consolidation of the site also creates instant additional embedded equity for our investor partners."
"We believe this investment is an example whereby our core fund investors will reap the rewards of Sterling's value-add heritage and entrepreneurial spirit," added Brian Kosoy, Managing Principal, President and CEO of Sterling Organization. "The consolidation of State Road Plaza is a great representation as to how we at Sterling generate proprietary, off-market deal flow and do the work others might not."
Palm Beach, FL-based Sterling Organization currently owns six properties totaling 1.7 million square feet in the Chicago MSA, and currently has 11 assets totaling 1.4 million square feet in nine markets within its SUP I portfolio. In total, Sterling owns more than 10 million square feet of retail and other commercial real estate across the U.S. approaching $1.5 billion in value.
# # #
About Sterling Organization
Sterling Organization is a vertically integrated private equity real estate firm that has an established track record of providing exceptional risk-adjusted returns to its partners, in both relative and absolute terms. The company's national platform is focused on investing in value-add retail real estate assets and stabilized/core grocery-anchored shopping centers in major markets across the United States on behalf of Sterling's principals in partnership with the highest quality institutional investors. Sterling Organization is headquartered in Palm Beach, Florida.
Media Contact:
Dana Verhelst, 561-868-2664 or dverhelst@sterlingorganization.com