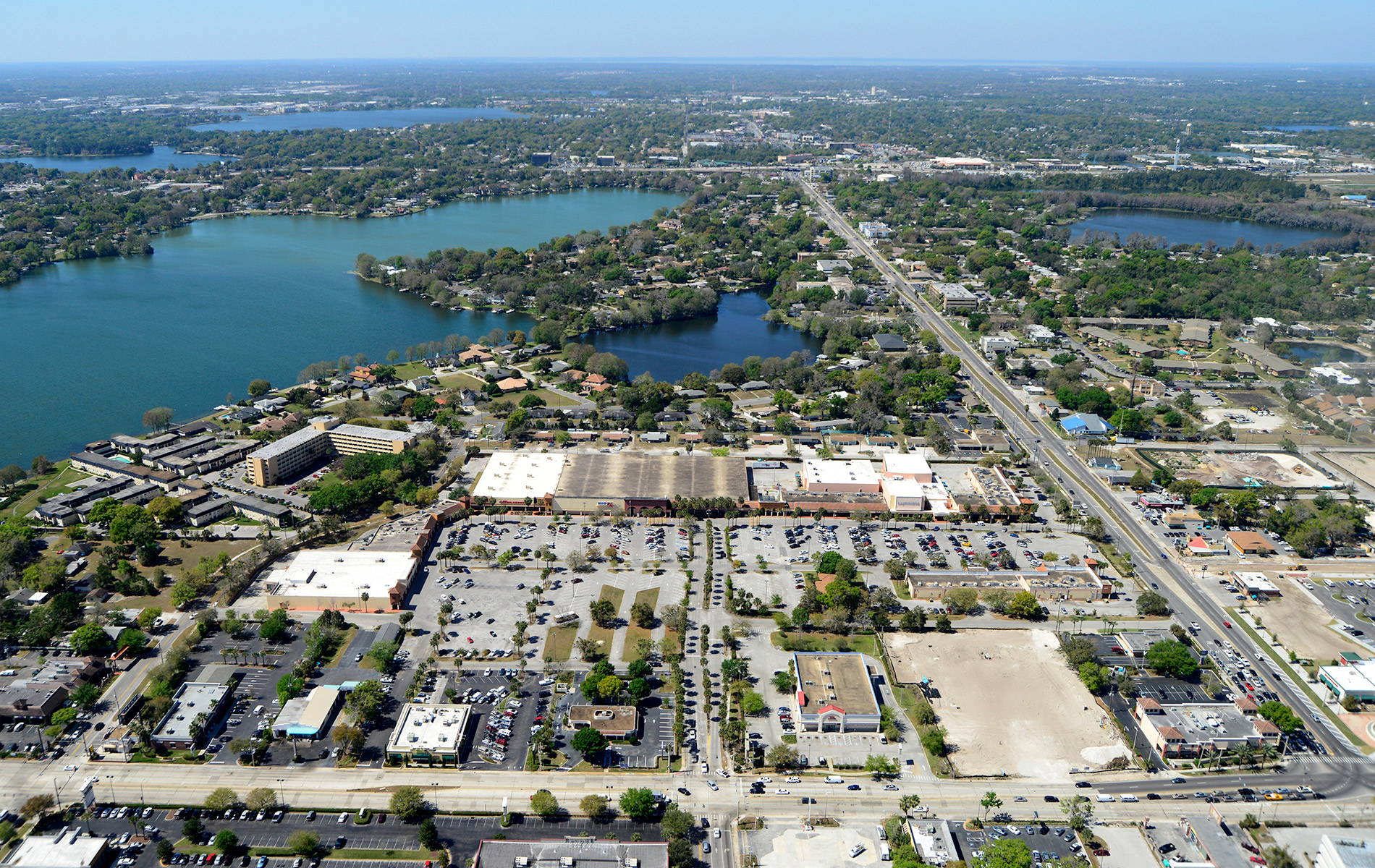 Press Release
Thursday, August 2, 2018
Sterling Organization Sells 244,977 SF 'Center of Winter Park' in Orlando MSA for $72.75 Million
FOR IMMEDIATE RELEASE
August 2, 2018 – PALM BEACH, FL – Sterling Organization, a vertically integrated private equity real estate investment firm, has announced the sale of Center of Winter Park in Winter Park (Orlando), FL, for $72.75 million. The 244,977-square-foot shopping center was originally acquired by the firm's value-add institutional fund, Sterling Value Add Partners, LP ("SVAP"), in February 2013 for $27.65 million. HFF marketed the deal on behalf of Sterling Organization. AEW Capital Management was the buyer.
Located at the southwest corner of Orlando Avenue and Lee Road just 4.5 miles from downtown Orlando, Center of Winter Park underwent a facelift and re-tenanting under Sterling's watch after Kmart closed its store at the property in 2014. Sterling backfilled the Kmart box with a new anchor tenant lineup which includes a Marshalls/HomeGoods combination store, Ross Dress for Less, and DSW. An adjacent Office Depot store was downsized to its smaller prototype and teen discount retailer Five Below opened in what was Kmart's garden center.
Sterling Organization also upgraded the entire property's façades, lighting, parking lot, signage and landscaping. New leases with Petco, Zoës Kitchen, Blaze Pizza, Tropical Smoothie Café, Great Clips, MetroPCS, Stretch Zone and others were also executed by the firm, and lease extensions were negotiated during Sterling's ownership with existing anchors LA Fitness and Michaels. Occupancy at the shopping center was 97% at the time of the sale.
"During our five years of ownership, our team was able to execute a textbook repositioning of Center of Winter Park, increasing the quality of the tenancy and more than doubling the net operating income at the property," said Brian Kosoy, Managing Principal, President and Chief Executive Officer of Sterling Organization. "Credit goes to everyone on our team who worked on the asset. As a result of their efforts, the deal materially outperformed our target returns."
Sterling's SVAP fund has been fully allocated and the vehicle currently owns a portfolio of six assets in four separate markets totaling approximately 2.7 million square feet of gross leasable area. Sterling is actively investing on behalf of two, newer vintage funds: SVAP III, which focuses on value-add real estate assets where the primary value is retail; and Sterling United Properties I ("SUP I"), which focuses on core/stabilized grocery-anchored shopping centers. In total, Sterling Organization owns more than 10 million square feet of retail real estate across the U.S. approaching $1.5 billion in value.
# # #
About Sterling Organization
Sterling Organization is a vertically integrated private equity real estate firm that has an established track record of providing exceptional risk-adjusted returns to its partners, in both relative and absolute terms. The company's national platform is focused on investing in value-add retail real estate assets and stabilized/core grocery-anchored shopping centers in major markets across the United States on behalf of Sterling's principals in partnership with the highest quality institutional investors. Sterling Organization is headquartered in Palm Beach, Florida.
Media Contact:
Dana Verhelst, 561-868-2664 or dverhelst@sterlingorganization.com