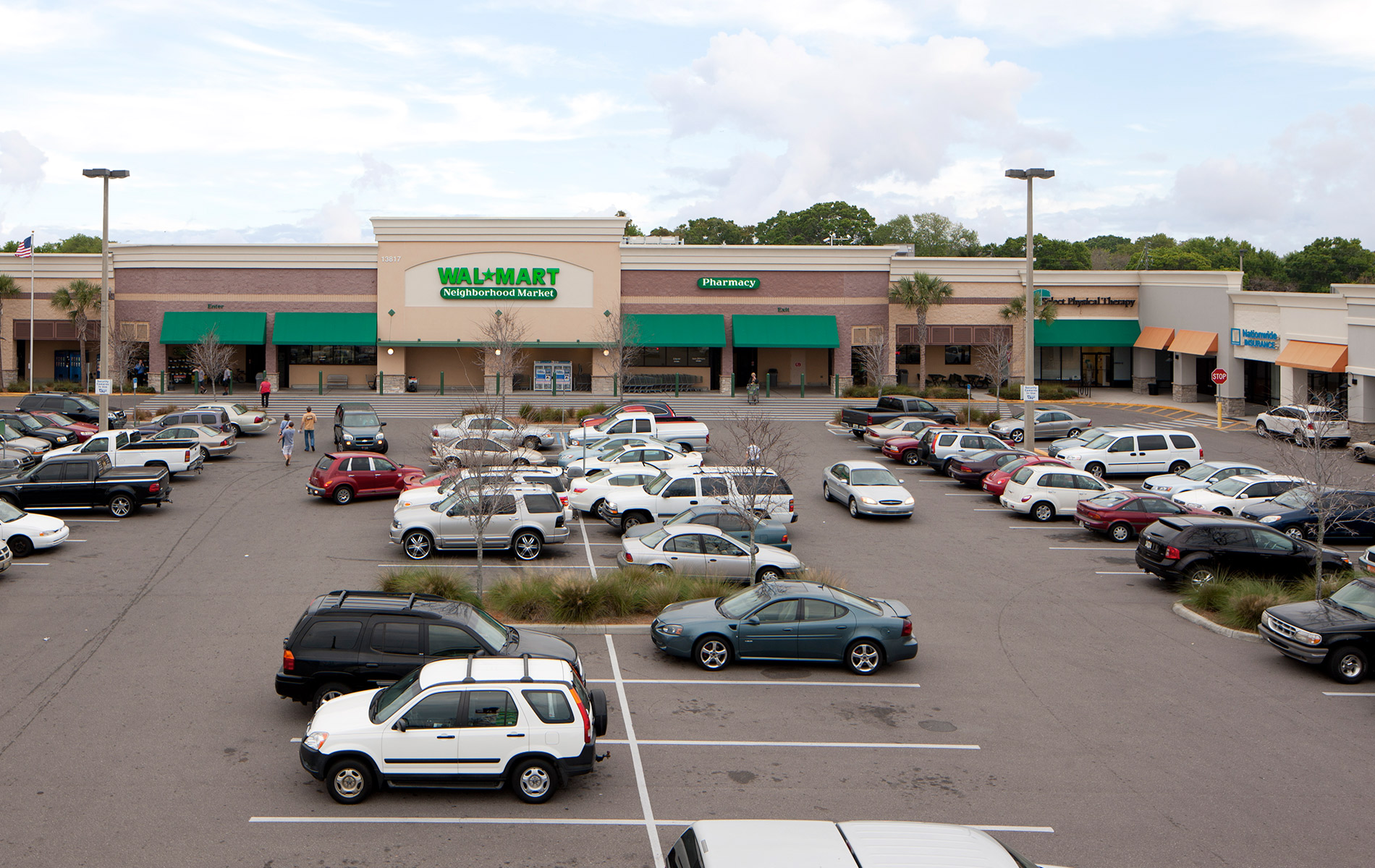 Press Release
Wednesday, May 7, 2014
Walmart Purchases Portion of Shopping Center on Tampa's Dale Mabry Highway
FOR IMMEDIATE RELEASE
Palm Beach, FL – Sterling Retail Services, a subsidiary of Sterling Organization, has announced the sale of 3.7 acres of a mostly-vacant shopping center in Tampa to Walmart for $2.95 million. The center, Greenhouse Shoppes, is located on the northeast corner of Dale Mabry Highway and Hillsborough Avenue. Sterling Retail Services manages the property on behalf of the owner, Abaco-Greenhouse Inc., and acted as its representative in the transaction.
The sale includes 34,232 square feet of existing vacant shop space on the western side of the center that was once home to CompUSA, which Walmart intends to redevelop into a new Neighborhood Market grocery store. Existing businesses at Greenhouse Shoppes are expected to remain open during the redevelopment.
"With the addition of Walmart Neighborhood Market as an anchor, we firmly believe the center will once again become a thriving property," said Brian Kosoy, CEO of Sterling Organization. "We expect that this strong new anchor and the great location will attract more desirable tenants to Greenhouse Shoppes as we complete the property's redevelopment on behalf of the owner."
# # #
About Sterling Organization
Sterling Organization is a vertically integrated private equity real estate firm that has an established track record of providing exceptional risk-adjusted returns to its partners, in both relative and absolute terms. The company is focused on investing in value-add anchored retail real estate assets in select major U.S. markets on behalf of Sterling's principals in partnership with the highest quality institutional and high net worth investors. Sterling Organization is headquartered in Palm Beach, Florida. For more information, please visit www.sterlingorganization.com.
MEDIA INQUIRIES:
Dana Verhelst, 561-868-2664 or dverhelst@sterlingorganization.com