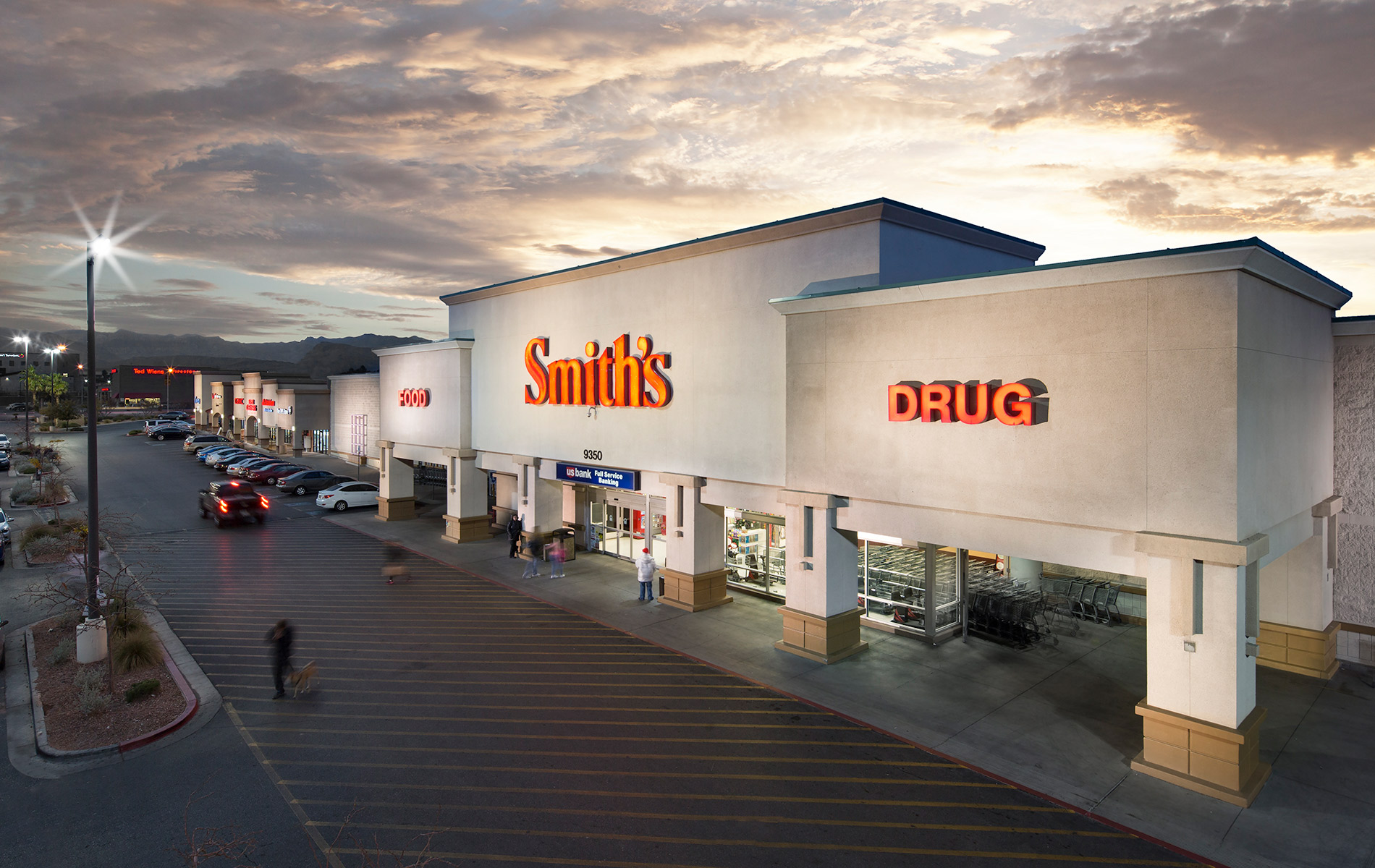 Press Release
Thursday, December 17, 2015
Sterling Organization Acquires 108,732 SF Smith's Shopping Center in Las Vegas for $20 Million
FOR IMMEDIATE RELEASE
PALM BEACH, FL — Sterling Organization, a vertically integrated private equity real estate investment firm headquartered in Palm Beach, FL, has announced the acquisition of Smith's Shopping Center, a grocery-anchored retail plaza located in Las Vegas. The asset was purchased from a subsidiary of Kirkorian Enterprises via the firm's institutional stabilized fund Sterling United Properties I, LP ("SUP") for $20 million.
Smith's Shopping Center is a 108,731-square-foot shopping center anchored by Smith's Food & Drug (Kroger), which holds the No. 1 market share position by pure grocers in the Las Vegas MSA. The property is located at the northeast corner of S. Fort Apache Road and W. Flamingo Road, a busy east/west thoroughfare that goes through the heart of the Las Vegas strip. The center is 100% occupied by a mix of national, regional and locally owned businesses including Subway, The UPS Store, Verizon, and H&R Block.
"We are quite pleased to add Smith's Shopping Center to our core/stabilized SUP portfolio," said Ed Senenman, Senior Managing Director of Investments and Portfolio Management for Sterling Organization. "Smith's location just south of Summerlin, the grocer's solid sales and the ability to grow rents at the center over time all combine to give us confidence that this center will generate consistent cash flow and will provide excellent risk-adjusted returns to our investor partners."
Smith's Shopping Center was developed in 2002. Over 140,000 people live within a three-mile radius of the property, where the average household income is over $80,000. The property is Sterling Organization's first in Las Vegas, and its second acquisition in the past three months in the western United States. The Florida-based firm has offices throughout the U.S. and recently opened an office in Los Angeles.
"With this Las Vegas acquisition, we continue to execute our strategy for SUP by investing in shopping centers that are anchored by market-leading grocers, have solid retail real estate fundamentals, are located in major markets and should provide durable and consistent cash flow to our partners," added Brian Kosoy, Managing Principal, President and CEO of Sterling Organization.
# # #
About Sterling Organization
Sterling Organization is a vertically integrated private equity real estate firm that has an established track record of providing exceptional risk-adjusted returns to its partners, in both relative and absolute terms. The company's national platform is focused on investing in value-add retail real estate assets and stabilized/core grocery-anchored shopping centers in major markets across the United States on behalf of Sterling's principals in partnership with the highest quality institutional investors. Sterling Organization is headquartered in Palm Beach, Florida.
Media Contact:
Dana Verhelst, 561-868-2664 or dverhelst@sterlingorganization.com