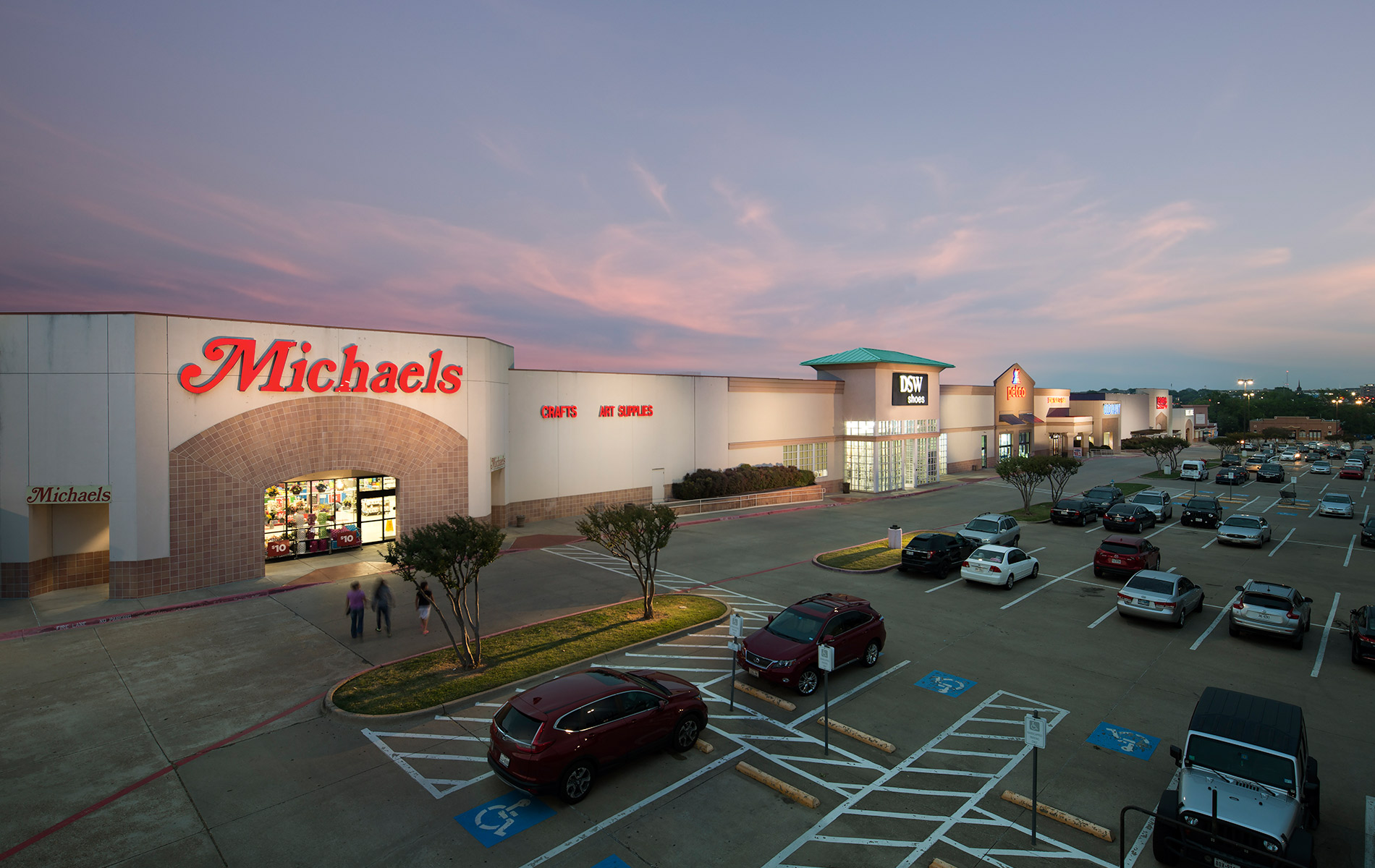 Press Release
Tuesday, May 2, 2017
Sterling Organization Acquires 174,484 SF Creekwalk Village Shopping Center in Dallas/Fort Worth MSA for $24.5 Million
FOR IMMEDIATE RELEASE
May 2, 2017 – PALM BEACH, FL – Sterling Organization, a vertically integrated private equity real estate investment firm has announced the acquisition of Creekwalk Village, a 174,484-square-foot shopping center located at the northeast corner of West 15th Street and Alma Drive in Plano, TX. The property was purchased from 29 Tenants in Common ("TIC") owners via Sterling Organization's institutional fund Sterling Value Add Partners II, LP ("SVAP II") for $24,500,000.
Creekwalk Village is currently 100% occupied with nine tenants, including national retailers Michaels, DSW, Petco, Old Navy, Bed Bath & Beyond and Barnes & Noble.
"We are very pleased to announce the acquisition of Creekwalk Village shopping center and must thank Chris Tramantano of SRS Real Estate Partners for his great work in brokering the transaction and getting it over the finish line," said Brian Kosoy, Managing Principal, President and CEO of Sterling Organization. "We believe the strong demographics and both vibrant and evolving submarket made this a good investment target for us. While there will be challenges at this property during our hold period, we expect to be able to turn them into opportunities to add value as a result of the quality of the real estate and its fundamentals."
With the addition of Creekwalk Village, Sterling Organization has acquired approximately 810,000 square feet of retail real estate in Texas in the past seven months.
"Along with our team, I am excited to pursue additional opportunities like Creekwalk Village in Texas, a market we consider to be key for us," added David Milgram, Vice President, Investments (South) for Sterling Organization.
From coast to coast, Sterling Organization and its principals own more than 9 million square feet of real estate approaching $2 billion in value. This transaction brings the total number of assets owned through the firm's SVAP II fund to 15.
# # #
About Sterling Organization
Sterling Organization is a vertically integrated private equity real estate firm that has an established track record of providing exceptional risk-adjusted returns to its partners, in both relative and absolute terms. The company's national platform is focused on investing in value-add retail real estate assets and stabilized/core grocery-anchored shopping centers in major markets across the United States on behalf of Sterling's principals in partnership with the highest quality institutional investors. Sterling Organization is headquartered in Palm Beach, Florida.

Media Contact: Dana Verhelst, 561-868-2664 or dverhelst@sterlingorganization.com