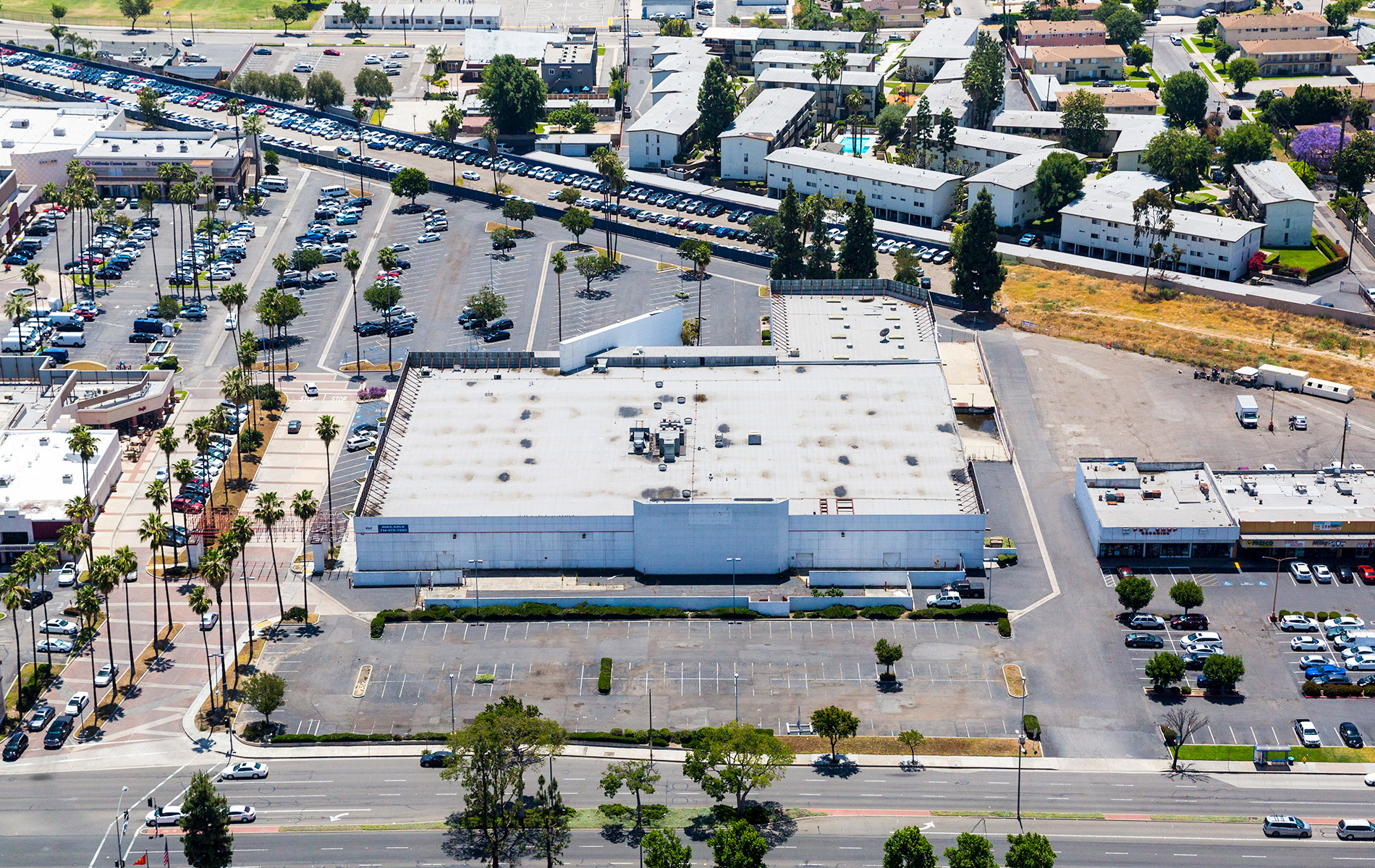 Press Release
Wednesday, May 10, 2017
Sterling Organization Acquires 75,890 SF Retail Building in Orange County, CA for $11 Million
FOR IMMEDIATE RELEASE
May 10, 2017 – PALM BEACH, FL – Sterling Organization, a vertically integrated private equity real estate investment firm has announced the acquisition of Pavilion Plaza West, a 75,890-square-foot vacant retail building located at 9852 Chapman Avenue in Garden Grove, Orange County, CA. The property, which was once a Vons Supermarket (Safeway), was purchased from a group of five individuals as part of a tenants-in-common ownership via Sterling Organization's institutional fund Sterling Value Add Partners II, LP ("SVAP II") for $11,000,000.
"We are pleased to announce the acquisition of another asset in Southern California. We believe Pavilion Plaza West provides us with the opportunity to add value and hopefully earn outsized returns on behalf of our SVAP II investor partners," said Brian Kosoy, Managing Principal, President and CEO of Sterling Organization. "The fact that the property is in a dense infill location along one of the area's primary commercial thoroughfares in an extremely vibrant trade area should help in that regard."
With the addition of Pavilion Plaza West in Orange County, Sterling Organization has acquired a total of five properties in California in just over a year. Properties have also been bought in the Los Angeles, San Diego and San Francisco markets.
"Along with our team, I am excited to pursue additional value-add opportunities like this one on Chapman Avenue across the western U.S.," said Jon Mendis, Senior Vice President, Investments (West) for Sterling Organization. Scott Schry, Sterling Organization's Senior Vice President, Western U.S., added, "I am confident that we will be able to execute our business plan related to this asset in short order."
This transaction brings the total number of assets owned through the firm's SVAP II fund to 16. From coast to coast, Sterling Organization and its principals own more than 9 million square feet of real estate approaching $2 billion in value through various investment vehicles.
# # #
About Sterling Organization
Sterling Organization is a vertically integrated private equity real estate firm that has an established track record of providing exceptional risk-adjusted returns to its partners, in both relative and absolute terms. The company's national platform is focused on investing in value-add retail real estate assets and stabilized/core grocery-anchored shopping centers in major markets across the United States on behalf of Sterling's principals in partnership with the highest quality institutional investors. Sterling Organization is headquartered in Palm Beach, Florida.
Media Contact: Dana Verhelst, 561-868-2664 or dverhelst@sterlingorganization.com