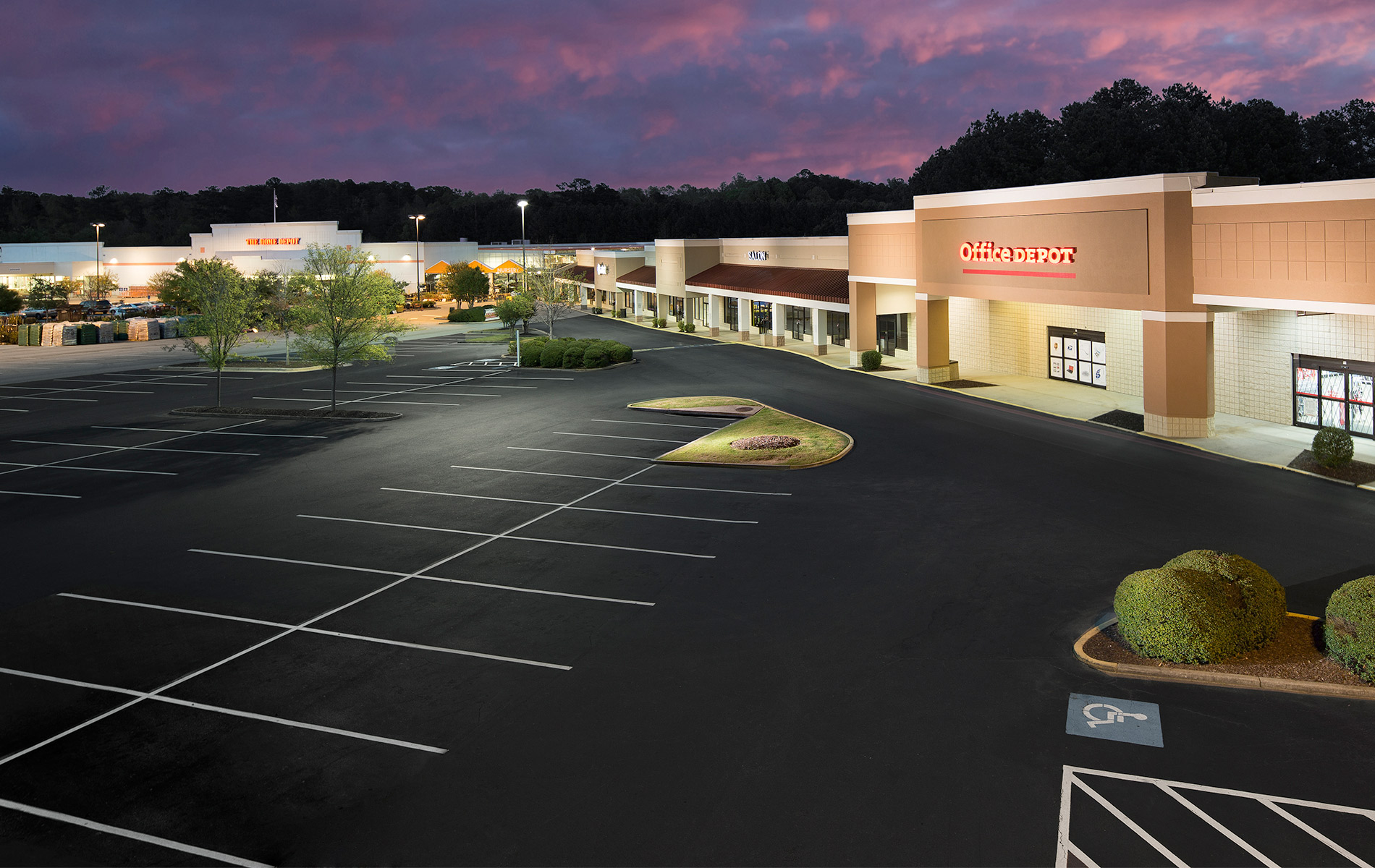 Press Release
Wednesday, April 1, 2015
Sterling Organization Acquires 81,829 SF Market Center in Atlanta MSA
FOR IMMEDIATE RELEASE
April 1, 2015 – PALM BEACH, FL – Sterling Organization, a vertically integrated private equity real estate investment firm headquartered in Palm Beach, FL, has announced the acquisition of Market Center in Roswell, GA, an affluent and growing suburb of Atlanta. The property was purchased from GE Capital via the firm's institutional fund Sterling Value Add Partners II, LP, for $8.63 million in an off-market transaction.
Market Center is an 81,829-square-foot neighborhood shopping center anchored by Office Depot and shadow anchored by a 102,000-square-foot Home Depot. It is located one mile east of State Route 400 at the northwest corner of Holcomb Bridge Road and Holcomb Woods Parkway, approximately 20 miles north of downtown Atlanta.
"This acquisition represents our second purchase in Roswell and our third in the Atlanta MSA in the past 10 months, all of which were sourced off market," said Brian Kosoy, Managing Principal, President and CEO of Sterling Organization. "As with the previous two purchases, our team expects to be able to add significant value to what currently is a 55% occupied property on behalf of our investor partners. Hand in hand with said expectations, we are committed to providing a much improved venue for the Roswell community to patronize."
Market Center was originally developed in 1990. Approximately 80,000 people live within a 3-mile radius of the property, where the average household income is more than $89,000. In October 2014, Sterling Organization acquired a property also located on Holcomb Bridge Road, Roswell Village Shopping Center, which is a few miles northwest of Market Center on the west side of SR-400. In May 2014, Sterling acquired North DeKalb Mall located in the Atlanta suburb of Decatur, GA, in a joint venture with Lennar Commercial.
# # #
About Sterling Organization
Sterling Organization is a vertically integrated private equity real estate firm that has an established track record of providing exceptional risk-adjusted returns to its partners, in both relative and absolute terms. The company is focused on investing in value-add retail real estate assets and stabilized/core grocery-anchored shopping centers in major markets across the United States on behalf of Sterling's principals in partnership with the highest quality institutional investors. Sterling Organization is headquartered in Palm Beach, Florida, with additional offices strategically located throughout the U.S. For more information, please visit www.sterlingorganization.com.
Media Contact:
Dana Verhelst, 561-868-2664 or dverhelst@sterlingorganization.com