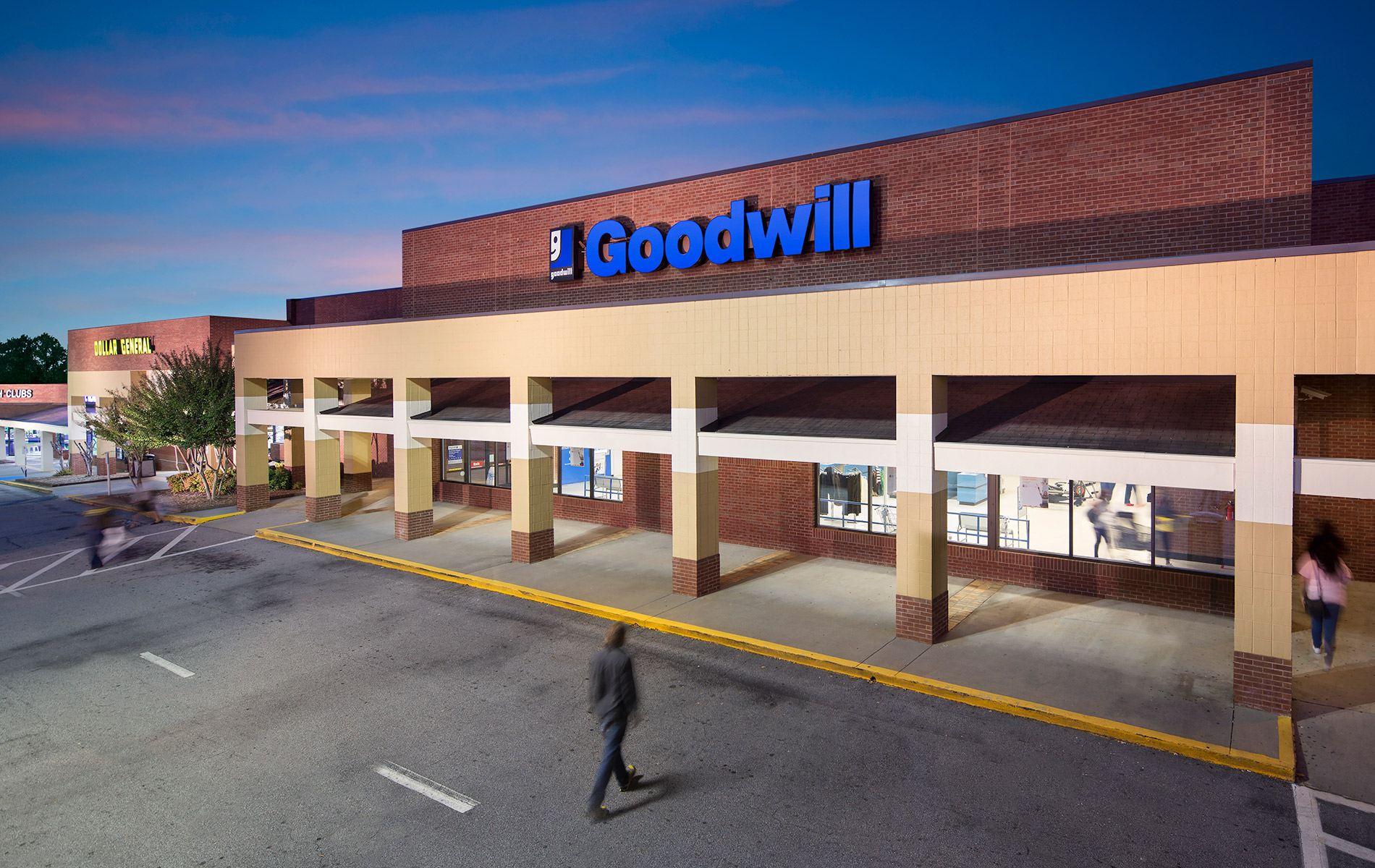 Press Release
Wednesday, October 14, 2015
Sterling Organization Acquires 95,509 SF Peachtree Parkway Plaza in Atlanta MSA for $12.25 Million
FOR IMMEDIATE RELEASE
October 14, 2015 – PALM BEACH, FL – Sterling Organization, a vertically integrated private equity real estate investment firm headquartered in Palm Beach, FL, has announced the acquisition of Peachtree Parkway Plaza, a shopping center located in the affluent Atlanta suburb of Norcross, GA. The asset was purchased from DLC Management Corporation via the firm's institutional fund Sterling Value Add Partners II, LP for $12.25 million.
Peachtree Parkway Plaza is a 95,509-square-foot neighborhood center anchored by Goodwill, Dollar General and Youfit Health Clubs. It is located at the intersection of Peachtree Parkway (42,000 vehicles/day) and Spalding Drive (16,000 vehicles/day), approximately 20 miles northeast of downtown Atlanta. The center is currently 83% occupied. Almost 65,000 people live within a three-mile radius of the property, where the average household incomes are approximately $100,000.
"Peachtree Parkway Plaza represents a solid opportunity to add value first by executing a lease up strategy and ultimately by upgrading the existing anchors with retailers that will cater appropriately to and ideally serve the residents of this affluent Atlanta suburb," said Brian Kosoy, Managing Principal, President and CEO of Sterling Organization. "We want to thank the DLC team for working with us in such a professional manner on what was a very quick and smooth transaction."
Peachtree Parkway Plaza was originally developed in 1986. A new Taco Bell restaurant was recently built at the property, and other national businesses at the property include Blimpie Subs & Salads, Wendy's and Arby's.
# # #
About Sterling Organization
Sterling Organization is a vertically integrated private equity real estate firm that has an established track record of providing exceptional risk-adjusted returns to its partners, in both relative and absolute terms. The company's national platform is focused on investing in value-add retail real estate assets and stabilized/core grocery-anchored shopping centers in major markets across the United States on behalf of Sterling's principals in partnership with the highest quality institutional investors. Sterling Organization is headquartered in Palm Beach, Florida.
Media Contact:
Dana Verhelst, 561-868-2664 or dverhelst@sterlingorganization.com