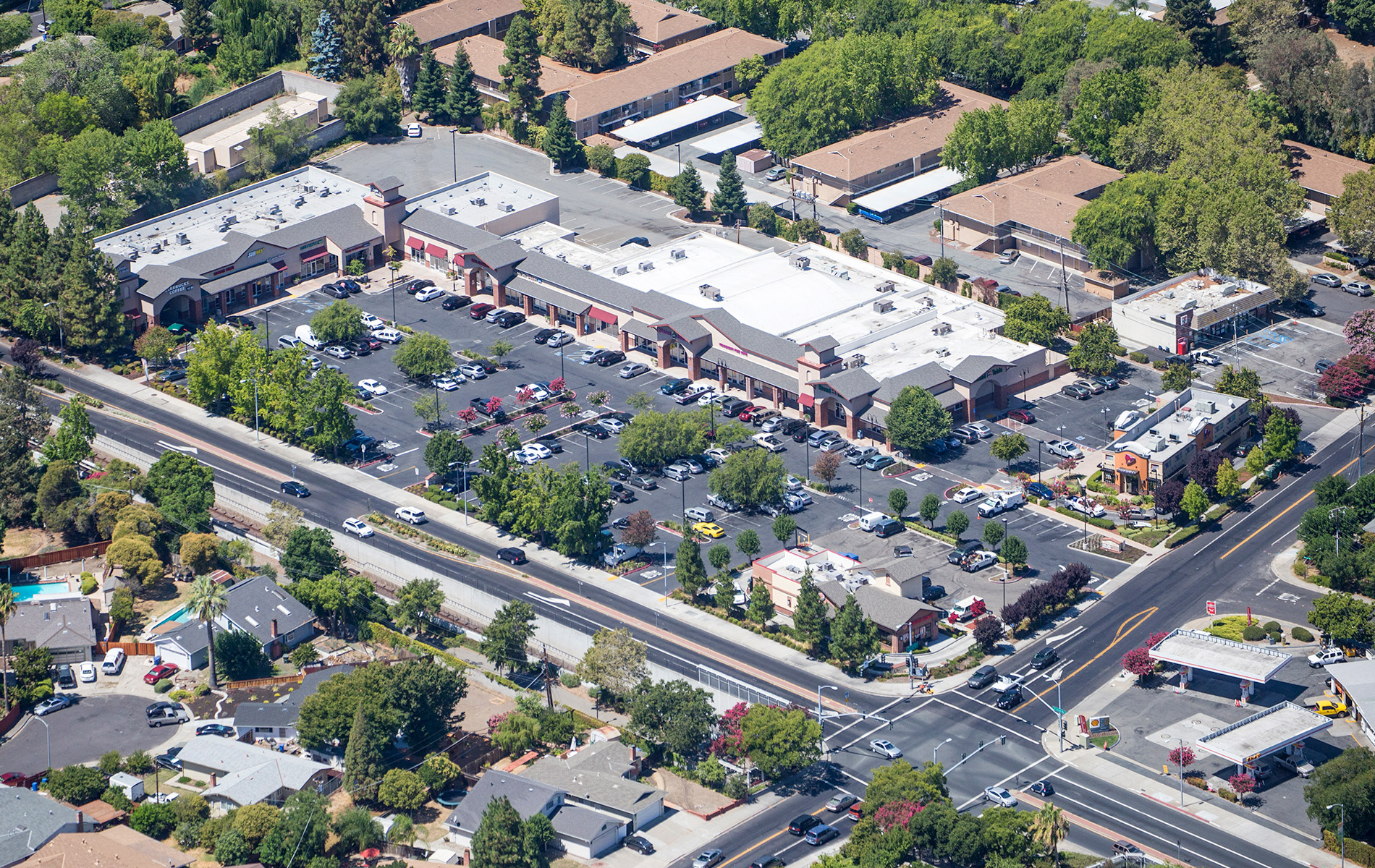 Press Release
Monday, May 23, 2016
Sterling Organization Acquires Olivera Crossing Shopping Center in San Francisco MSA for $11.987 Million
FOR IMMEDIATE RELEASE
May 23, 2016 – PALM BEACH, FL – Sterling Organization, a vertically integrated private equity real estate investment firm headquartered in Palm Beach, FL, has announced the acquisition of Olivera Crossing, a shopping center located in the San Francisco metro area. The asset was purchased via the firm's institutional fund Sterling Value Add Partners II, LP (SVAP II) for $11.987 million.
Olivera Crossing is a 47,571-square-foot neighborhood shopping center anchored by a brand new Planet Fitness. The property is located in Concord, CA, at the intersection of Port Chicago Highway and Olivera Road, approximately 30 miles northeast of downtown San Francisco and approximately 5 miles from the former Port Chicago U.S. Naval Station. Olivera Crossing is currently 77% occupied and over 92,000 people live within a 3-mile radius of the property, where the average household income is approximately $76,000. Olivera Crossing was originally developed in 1960 and was most recently renovated in 2005.
"We are pleased to be able to expand our growing California portfolio with the addition of Olivera Crossing. The property is a fundamentally sound retail real estate asset that serves a dynamic and growing Bay Area submarket," said Brian Kosoy, Managing Principal, President and CEO of Sterling Organization. "We believe Olivera Crossing represents a solid opportunity to add value through lease up and our team intends to leverage off of the increased daily traffic to the center resulting from Planet Fitness's recent occupancy."
"We at Sterling want to thank Dan Wald of Cushman & Wakefield as well as the seller, West Valley Properties, for making our initial foray into the San Francisco market so smooth," said Jonathan Mendis, Senior Vice President, Investments (Western U.S.) who is based in the firm's Los Angeles office. "Since Sterling opened its L.A. office in the fourth quarter of 2015, we have hit the ground running, having bought three assets in the western region to date.  We remain committed to pursuing additional investment opportunities that meet our investment fund's risk-adjusted parameters."
Olivera Crossing is Sterling Organization's second acquisition in California in the last eight months.  Its first acquisition was in September 2015 when the firm purchased the grocery-anchored shopping center Oceanside Town & Country in San Diego County via the same private equity fund, SVAP II.  The 87,740-square-foot center in Oceanside, CA, was purchased for $15.7 million from Prudential Real Estate Investors and Kimco Realty Corporation.  Sterling also acquired South Summerlin Marketplace, a 108,731-square-foot grocery-anchored property in Las Vegas, NV, in December 2015 for $20 million via its core/stabilized private equity fund, bringing its western U.S. assets to three.
###
About Sterling Organization
Sterling Organization is a vertically integrated private equity real estate firm that has an established track record of providing exceptional risk-adjusted returns to its partners, in both relative and absolute terms. The company's national platform is focused on investing in value-add retail real estate assets and stabilized/core grocery-anchored shopping centers in major markets across the United States on behalf of Sterling's principals in partnership with the highest quality institutional investors. Sterling Organization is headquartered in Palm Beach, Florida. For more information, please visit www.sterlingorganization.com.
Media Contact:
Lauren Burford, (561) 623-5936