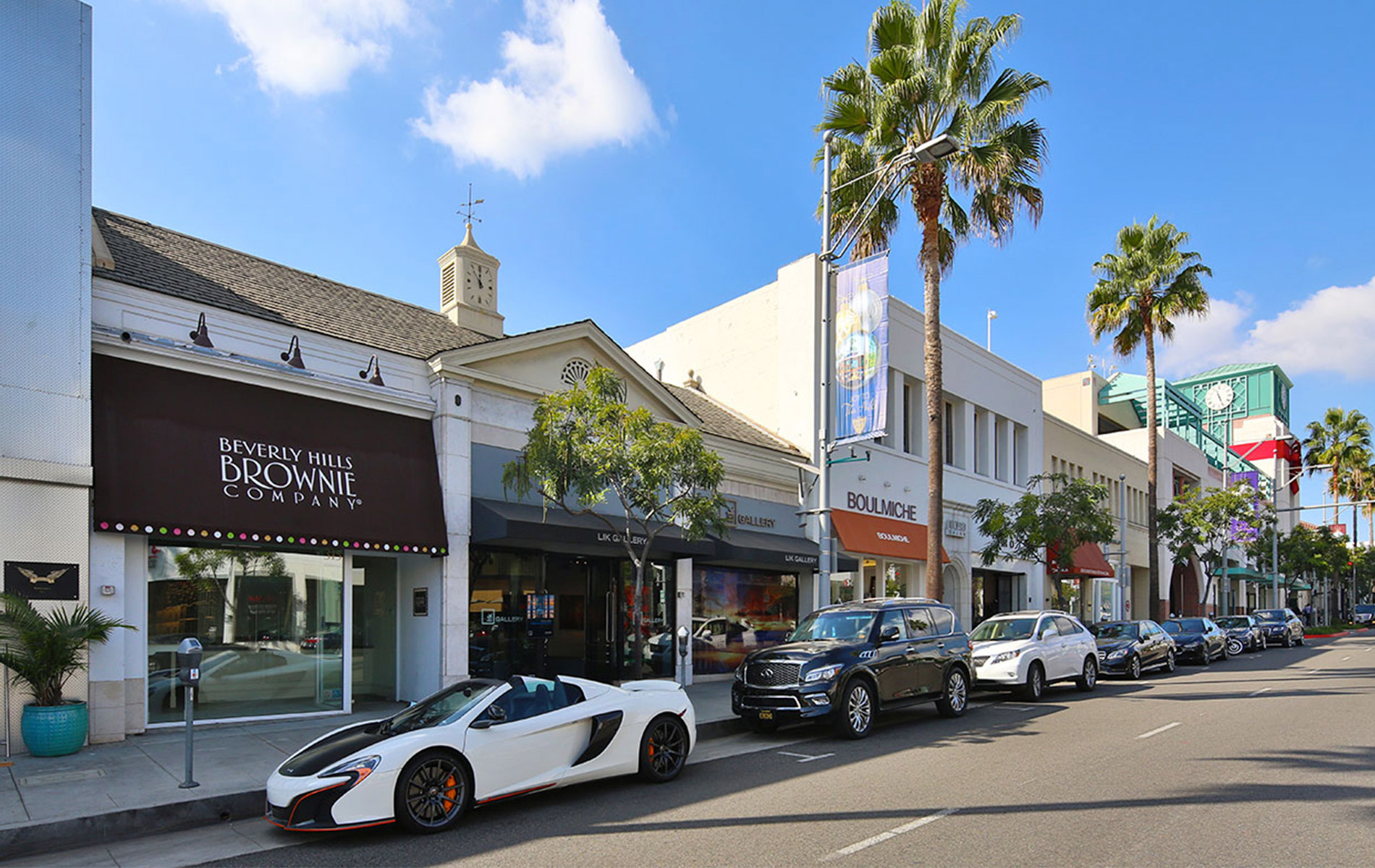 Press Release
Wednesday, November 2, 2016
Sterling Organization Acquires Retail Building in Beverly Hills' Golden Triangle Shopping District for $23.5 Million
FOR IMMEDIATE RELEASE
November 2, 2016 – LOS ANGELES, CA – Sterling Organization, a vertically integrated private equity real estate investment firm has announced the acquisition of a 4,700-square-foot retail building located at 315-319 N. Beverly Drive, which is in the Golden Triangle shopping district just one block east of the world-renowned Rodeo Drive in Beverly Hills, CA (Los Angeles MSA).  The property was purchased off-market on behalf of the firm's institutional fund Sterling Value Add Partners II, LP ("SVAP II") for $23.5 million.
The acquired building is located on the west side of N. Beverly Drive between Brighton Way and Dayton Way and is expected to be vacant in the first quarter of 2017. The Golden Triangle is one of the country's most desirable High Street retail districts, and N. Beverly Drive is home to retailers such as Club Monaco, Intermix, Lucky, Alice + Olivia, Theory, All Saints, lululemon, COS, Sandro, Crate & Barrel, Pottery Barn, Williams-Sonoma, AG Jeans, Z Galleria and Nespresso. Over 284,000 people live within a three-mile radius of the property, where the average household income is over $131,000. Within a five-mile radius, the population exceeds 709,000 people and the average household income is over $116,000. Beverly Hills's Golden Triangle is also a major tourist destination within the greater Los Angeles area, which boasted over 45.5 million visitors in 2015.
"This transaction is a prime example of how we are able to leverage our deep relationships to find real win-win situations for all parties," said Jon Mendis, Senior Vice President (Investments) of the Western U.S. who is based in Sterling's western regional office in Los Angeles. "As we continue to grow our portfolio out West we are focused on finding great opportunities across the retail real estate spectrum."
"This real estate is unquestionably irreplaceable," said Brian Kosoy, Managing Principal, President and CEO of Sterling Organization.  "We appreciate and are excited by the rare opportunity to own this type of generational asset.  Our team is hopeful we can do it justice by creating something really special."
Sterling Organization, which is headquartered in Palm Beach, FL, can now count as part of its portfolio five assets in the western United States, four of which are in California. From coast to coast, Sterling Organization and its principals own almost 9 million square feet of primarily retail real estate exceeding $1.5 billion in value. The N. Beverly Drive property is the eleventh asset acquired through the firm's SVAP II private equity fund.
# # #
About Sterling Organization
Sterling Organization is a vertically integrated private equity real estate firm that has an established track record of providing exceptional risk-adjusted returns to its partners, in both relative and absolute terms. The company's national platform is focused on investing in value-add retail real estate assets and stabilized/core grocery-anchored shopping centers in major markets across the United States on behalf of Sterling's principals in partnership with the highest quality institutional investors. Sterling Organization is headquartered in Palm Beach, Florida. For more information, please visit www.sterlingorganization.com.
Media Contact:
Dana Verhelst, 561-868-2664 or dverhelst@sterlingorganization.com