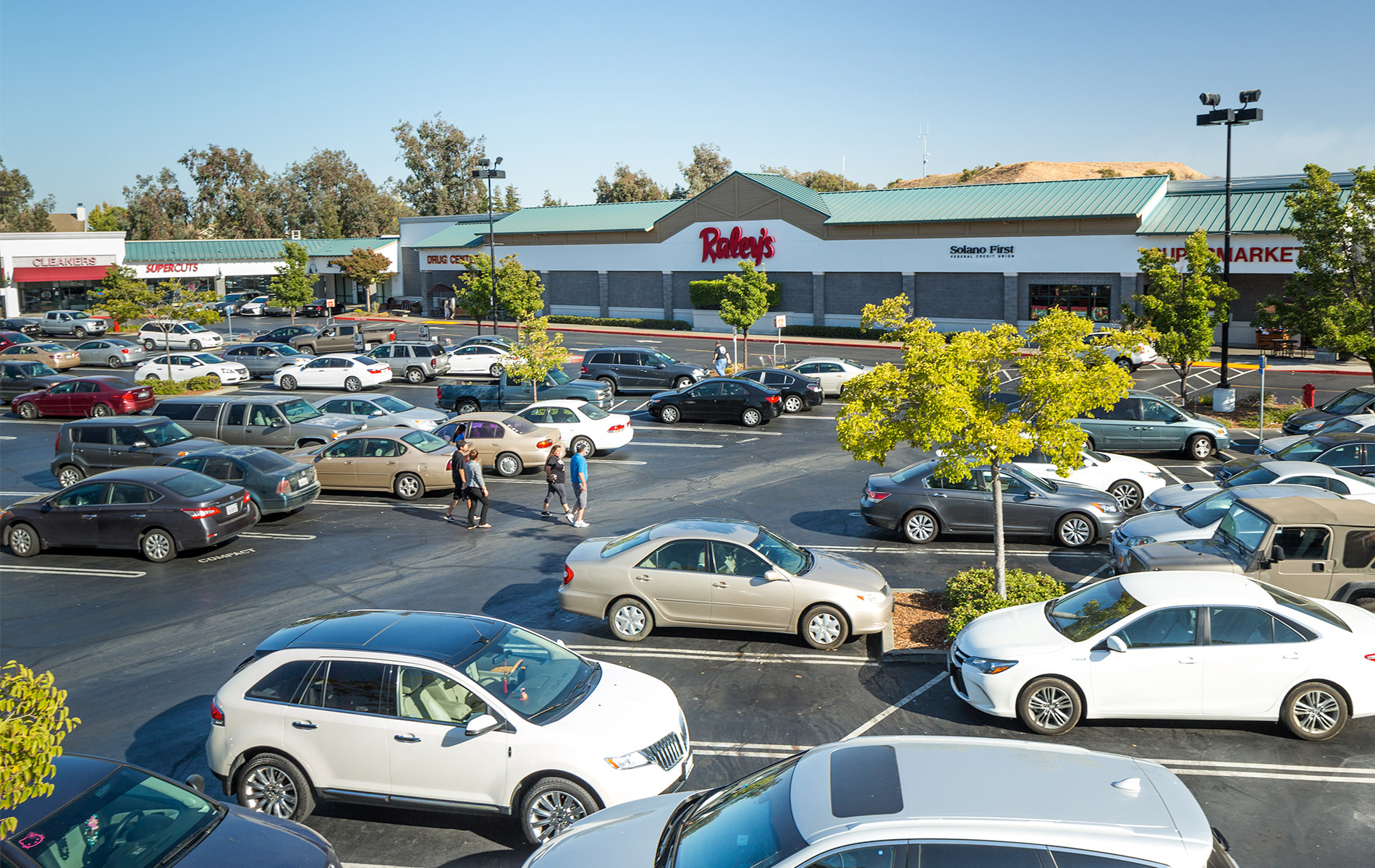 Press Release
Friday, August 26, 2016
Sterling Organization Acquires 95,441 SF Raley's Plaza in San Francisco Bay MSA for $22.775 Million
FOR IMMEDIATE RELEASE
August 26, 2016 – PALM BEACH, FL – Sterling Organization, a vertically integrated private equity real estate investment firm headquartered in Palm Beach, FL, has announced the acquisition of Raley's Plaza, a grocery-anchored shopping center located in Fairfield, CA, a suburb in the San Francisco Bay MSA.  The asset was purchased from a subsidiary of San Diego-based Gerrity Group via the firm's institutional stabilized fund Sterling United Properties I, LP ("SUP") for $22,775,000.
Raley's Plaza is a 95,441-square-foot shopping center anchored by Raley's, a privately-held family-owned grocery chain which is the No. 1 grocer in terms of market share in the area. The property is located at the southeast corner of North Texas Street and Dickson Hill Road, approximately 40 miles northeast of downtown San Francisco. The center is 94% occupied with national and regional businesses including JP Morgan Chase Bank, Starbucks, Round Table Pizza, and Panda Express.
"Raley's Plaza is a great addition to our core/stabilized SUP portfolio," said Ed Senenman, Senior Managing Director of Investments and Portfolio Management for Sterling Organization. "Raley's Plaza is well-located in the affluent master-planned community of Paradise Valley and many of its businesses, including Raley's, have been operating at the shopping center for more than 10 years."
Raley's Plaza was originally constructed in 1998-99 and the grocery store's interior was recently renovated. Over 85,000 people live within a three-mile radius of the property, where the average household income is over $78,000.
"We anticipate that Raley's Plaza will produce significant and consistent cash flow for our investor partners," added Brian Kosoy, Managing Principal, President and CEO of Sterling Organization. "This purchase highlights our Fund's ability to secure investments that can deliver tremendous yield with little risk in what is an unprecedented low-yield environment for investments across the globe."
The property is Sterling Organization's second acquisition in the Bay Area in the last few months, and its third acquisition in California in the last year. Olivera Crossing, a retail center in the East Bay community of Concord, CA, was acquired via the firm's private equity fund Sterling Value Add Partners II, LP ("SVAP II") in May. Sterling also purchased Oceanside Town & Country shopping center in San Diego County via SVAP II in September of 2015. The firm and its principals own approximately 8 million square feet of retail and other commercial real estate across the United States exceeding $1 billion in value. Sterling's west coast office is located in Los Angeles.
# # #
About Sterling Organization
Sterling Organization is a vertically integrated private equity real estate firm that has an established track record of providing exceptional risk-adjusted returns to its partners, in both relative and absolute terms. The company's national platform is focused on investing in value-add retail real estate assets and stabilized/core grocery-anchored shopping centers in major markets across the United States on behalf of Sterling's principals in partnership with the highest quality institutional investors. Sterling Organization is headquartered in Palm Beach, Florida.
Media Contact: Lauren Burford, 561-623-5936