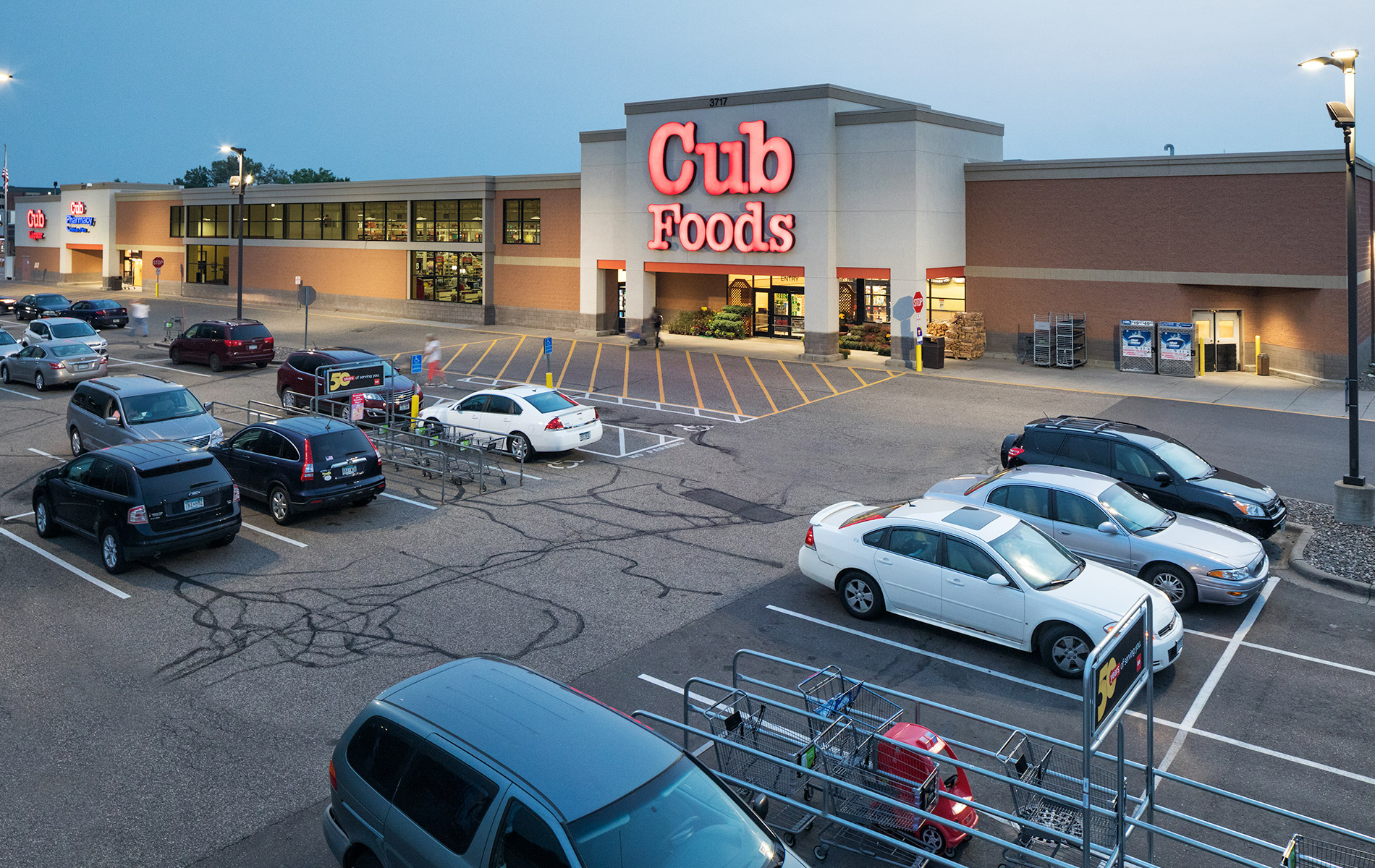 Press Release
Wednesday, July 11, 2018
Sterling Organization Acquires Cub Foods-anchored Shopping Centers Totaling 305,765 SF in Minneapolis MSA for $41.7 million
FOR IMMEDIATE RELEASE
July 11, 2018 – PALM BEACH, FL – Sterling Organization, a vertically integrated private equity real estate investment firm, has announced the acquisition of a two-property, grocery-anchored portfolio of shopping centers totaling 305,765 square feet in the Minneapolis/St. Paul MSA. The portfolio was purchased from IRC Retail Centers on behalf of Sterling Organization's institutional grocery-anchored shopping center core fund, Sterling United Properties I ("SUP I") for $41.7 million or $136 per square foot.
Both properties in the portfolio are anchored by Cub Foods, the leading grocer by market share serving the Minneapolis MSA. Shannon Square Shoppes (97,638 square feet) is located just south of the I-694 interchange at Lexington Avenue in Arden Hills, MN, approximately 8 miles northeast of downtown Minneapolis. Village Ten Shopping Center (208,127 square feet) is located just off the US-10 interchange on the northwest corner of Hanson Blvd. and Northdale Blvd. in Coon Rapids, MN, approximately 14 miles north of downtown Minneapolis. The portfolio's population density within a three-mile radius exceeds 72,000 with average household incomes of approximately $102,000. National and regional tenants in the portfolio include Life Time Fitness, Anytime Fitness, Dollar Tree, Caribou Coffee, Great Clips, Subway, AAA, Chipotle, T-Mobile, The UPS Store and H&R Block. The portfolio's current occupancy is 99%.
"The Cub Foods stores at Shannon Square Shoppes and Village Ten both generate very strong sales with low occupancy costs," said Ed Senenman, Senior Managing Director of Investments and Portfolio Management for Sterling Organization. "We are happy to add two more Cub Foods-anchored properties with strong real estate fundamentals to our portfolio in Minneapolis, a growing and dynamic MSA."
"Through our SUP I fund, we specifically target defensive assets such as Shannon Square Shoppes and Village Ten Shopping Center. We believe these two well-located, high-occupancy, stabilized properties anchored by the market's leading grocery chain will provide the long term, consistent cash flow expected by our SUP I investor partners," added Brian Kosoy, Managing Principal, President and CEO of Sterling Organization.
The two properties are Palm Beach, FL-based Sterling Organization's fourth and fifth shopping center assets in the Minneapolis market. The firm and its principals now own approximately 700,000 square feet of GLA in Minnesota (all of which are anchored by Cub Foods grocery stores) and approximately 2.3 million square feet in the upper Midwest. Across the U.S., Sterling owns more than 10 million square feet of retail and other commercial real estate approaching $1.5 billion in value.
# # #
About Sterling Organization
Sterling Organization is a vertically integrated private equity real estate firm that has an established track record of providing exceptional risk-adjusted returns to its partners, in both relative and absolute terms. The company's national platform is focused on investing in value-add retail real estate assets and stabilized/core grocery-anchored shopping centers in major markets across the United States on behalf of Sterling's principals in partnership with the highest quality institutional investors. Sterling Organization is headquartered in Palm Beach, Florida.
Media Contact:
Dana Verhelst, 561-868-2664 or dverhelst@sterlingorganization.com