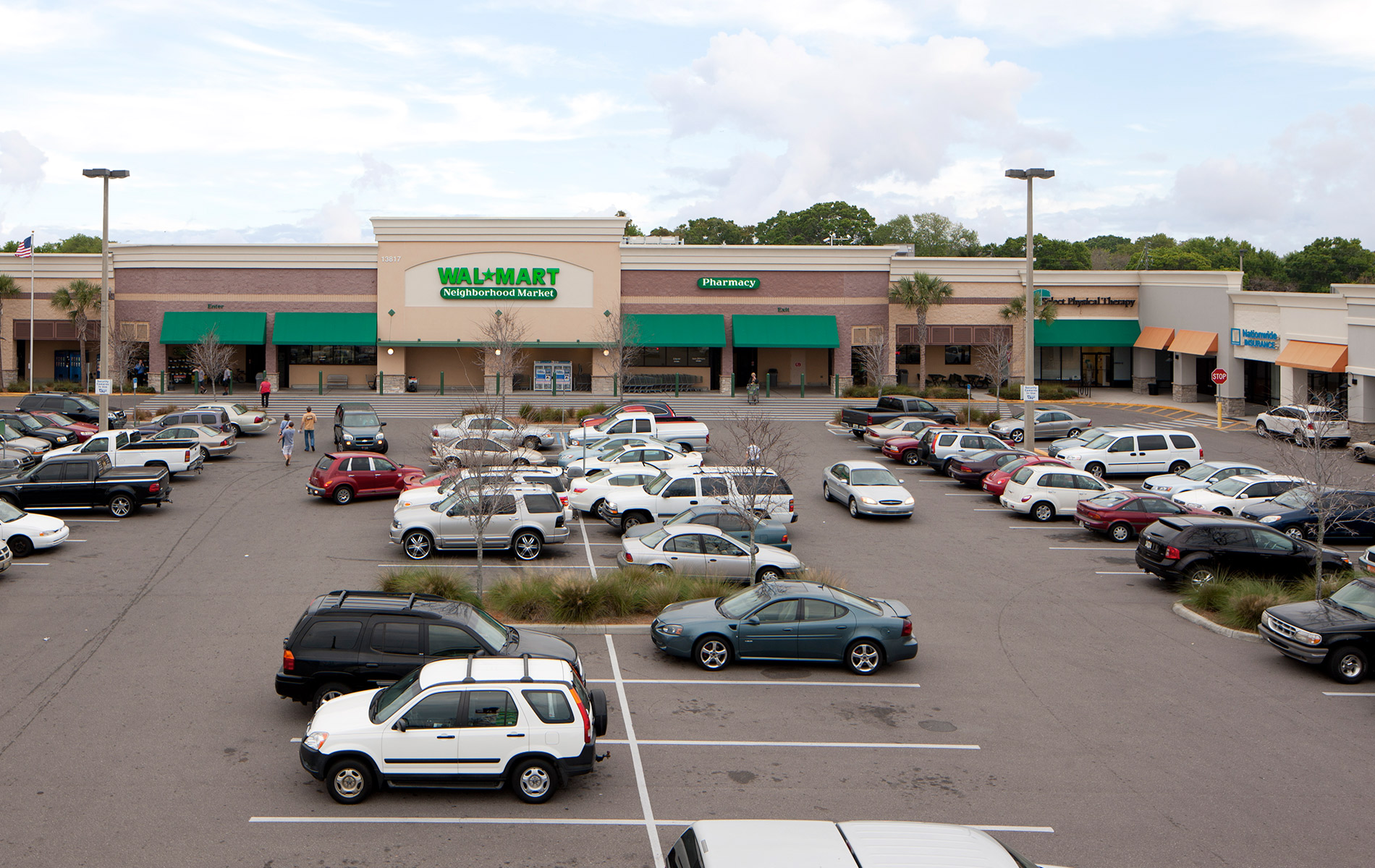 Press Release
Monday, August 17, 2015
Sterling Organization Sells 99,054 SF Barclay Square Shopping Center in Tampa Bay MSA for $18.9 Million
FOR IMMEDIATE RELEASE
August 17, 2015 – PALM BEACH, FL – Sterling Organization, a vertically integrated private equity real estate investment firm headquartered in Palm Beach, FL, has announced the sale of Barclay Square, a 99,054-square-foot grocery-anchored shopping center in the Tampa Bay MSA to Pine Tree Commercial Realty of Northbrook, IL, for $18.9 million.  Barclay Square was originally acquired on August 30, 2012 via Sterling's institutional fund Sterling Value Add Partners, LP ("SVAP") for $10.8 million.  Adam Feinstein of Cushman & Wakefield was the exclusive broker who handled the disposition transaction.
Located in Largo, FL, on the northeast corner of Walsingham Road and Indian Rocks Road just one mile east of the Gulf of Mexico, Barclay Square is anchored by a high-volume 42,018-square-foot Walmart Neighborhood Market grocery store. Sterling improved the occupancy of the center during its ownership period from approximately 80% to 98%.
"We are obviously very pleased with the performance of the Barclay Square transaction, which was the first realization in our Sterling Value Add Partners fund," said Brian Kosoy, Managing Principal, President and CEO of Sterling Organization. "Our entire team can be proud of their performance in what should be a deal that while conservatively levered will likely produce what we expect is a gross IRR of over 40% and an equity multiple of more than 2.5x during our less than three-year ownership on behalf of our investor partners."
Barclay Square was originally developed in 1988 and underwent a renovation in 2008. Over 74,000 people live within a three-mile radius of the shopping center, where the average household income is more than $69,000. The property was the second asset purchased via Sterling's value-add retail real estate investment fund, SVAP. That fund's capital has been fully allocated and, after the disposition of Barclay Square, it currently owns 9 assets in 6 separate markets totaling more than 2.5 million square feet of gross leasable area. Sterling Organization is actively investing at the present time on behalf of two funds: SVAP II, which focuses on value-add real estate assets where the primary value is retail; and Sterling United Properties I, which focuses on core/stabilized grocery-anchored shopping centers.
# # #
About Sterling Organization
Sterling Organization is a vertically integrated private equity real estate firm that has an established track record of providing exceptional risk-adjusted returns to its partners, in both relative and absolute terms. The company is focused on investing in value-add retail real estate assets and stabilized/core grocery-anchored shopping centers in major markets across the United States on behalf of Sterling's principals in partnership with the highest quality institutional investors. Sterling Organization is headquartered in Palm Beach, Florida.
Media Contact
Dana Verhelst, 561-868-2664 or dverhelst@sterlingorganization.com